A state-of-the-art portable battery container that is being manufactured by Tasmanian company Southern Prospect has the potential to provide power to remote locations in Australia, as well as in areas throughout the Asia-Pacific region.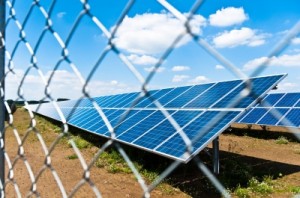 Tasmania's Acting Premier Bryan Green congratulated Southern Prospect on the container built to house battery cells.
"This battery is part of technology that has the potential to provide power to outback communities and remote mine sites in Australia and areas throughout the Asia-Pacific region," Mr. Green said in a media release.
According to Mr. Green the container has already passed testing done by Doric Engineering in Quoiba and has been certified to comply with international shipping standards by Lloyd's Register.
Southern Prospect was established to bring niche manufacturing and engineering support to Tasmania's North West. The company is focused on manufacturing for the renewable energy and resource sector and is backed by formal business, technical and process qualifications.
Mr. Green inspected the first customized container on Wednesday at Southern Prospect's Wynyard facility. It will be sent to King Island as part of the King Island Renewable Energy Integration Project (KIREIP).
KIREIP aims to reduce King Island's reliance on diesel for energy generation and this would happen if it is able to get its energy from renewable sources when conditions allow.
"The containerised battery will be incorporated into the main battery system on King Island which stores excess renewable energy generated by wind turbines and solar panels," Mr. Green said.
"We have already seen the power system operate without using any diesel. Removing diesel from the mix is reducing energy costs and also cutting benefits fossil fuel emissions."
An initiative of Hydro Tasmania, KIREIP is also being developed with assistance from the Australian Renewable Energy Agency and the Tasmanian Government.
"Hydro Tasmania is at the forefront of this technology and it's great to see home-grown manufacturing expertise coming to the fore," said Mr. Green.