Dairy Australia has announced that it will cease using the iconic Dairy Good logo, the symbol featuring a kangaroo that has been used since the 1980's to distinguish Australian dairy products in the local and international markets.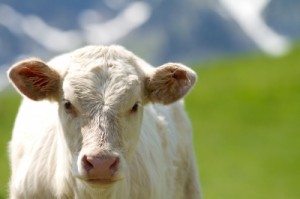 According to The Standard, Dairy Australia managing director Ian Halliday sent out letters to processors, announcing that all licenses to use the logo will end in six months.
Dairy Australia's General Manager of Trade and Industry Charles McElhone says the decision to stop using the logo was due to low take-up by manufacturers, low public recognition, and the risk of counterfeiting in overseas markets, including China.
Mr. McElhone says counterfeiting was Dairy Australia's main concern since there is a chance the logo can be illegally used on overseas produce that may be contaminated.
"Dairy Australia is not in a position to fully manage the trademark — to audit, monitor and verify its use," Mr. McElhone said. "The market has changed massively since the logo was introduced and this is a risk that has emerged."
But while Dairy Australia cited these key factors, not everyone is pleased with the decision.
Darryl Cardona, General Manager of independent processor United Dairy Power (UDP) says it would cost about $1000 to change the packaging on each of the company's products.
Mr. Cardona says he has no problem with what is done about the logo overseas but wants to see it retained for use in the Australian market.
"I think it's a silly thing to delete it from the Australian market," he said.
Mr. Cardona has asked Dairy Australia to reverse its decision for the domestic market.
"We could actively manage the logo, use it on locally manufactured products and licence it out to other smaller and boutique manufacturers," he said.
"I have requested that they transfer the logo to UDP on the understanding that UDP can only charge for the annual renewal costs."
Compared to other logos such as Australian Made which costs $20,000 annually to use, the Dairy Good logo costs nothing. UDP currently uses the logo on its cheese products made in South Australia.