Leading manufacturer of radio frequency power amplifiers Tomco Technologies and wine wholesaler The Spurs Wine Company, both based in South Australia, have managed to make the most of the favourable economic environment for exporting and take the best of what South Australia has to offer to the world.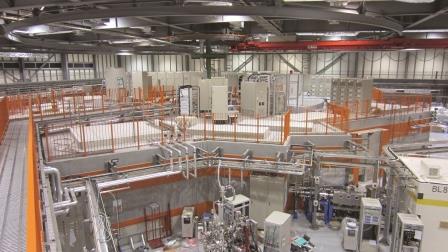 Tomco Technologies designs, manufactures and ships the radio power amplifiers for scientific and commercial applications out of its Adelaide head office, and has experienced a surge in export demand recently, culminating in Tomco winning contracts to produce two radio frequency amplifiers to be used in a multinational, Russian-based research institute.
The Spurs Wine Business has been selling wine since its establishment in 2010, noticing strong demand from China in the last couple of years. The increase in demand comes as a result of the expanding middle class in the country. The company has also successfully established a distribution business in the Chinese city of Qingdao.
A major barrier for South Australian exporters' success is access to financial support, and to fulfil these contracts, Spurs and Tomco both reached out to Efic, Australia's export credit agency, for much-needed support.
Efic delivers simple and creative solutions for Australian companies in order to enable them to win business, grow internationally and achieve export success.
Operating on a commercial basis and partnering with banks, Efic provides financial solutions for: Small and medium enterprises (SMEs) that are exporters; Australian companies in an export supply chain; Australian companies looking to establish an overseas presence to enable them to better service their clients; and Australian companies operating in emerging and frontier markets.
"A lack of access to finance can hold SMEs back from winning new business, growing internationally and commencing export operations. Being able to draw down on much-needed finance can be a game changer for businesses with opportunities in international markets. With specialist export knowledge and expertise, we are able to work with SMEs to find a tailored solution that will meet their needs for export finance, so that companies like The Spurs and Tomco, both fantastic Australian success stories, can realise their potential overseas," says Leela Hanson, State Director for SME in South Australia, in a media release.
The financier recently helped Tomco, which was in need of additional working capital in order to support a new contract with Bevatech OHG, a German physics consulting firm, for the manufacture and export of two radio frequency amplifiers to be used in a multinational research institute based in Russia.
Thanks to the assistance, Tomco was able to fulfil the contract for Bevatech, including buying components and paying for manufacturing and delivery.