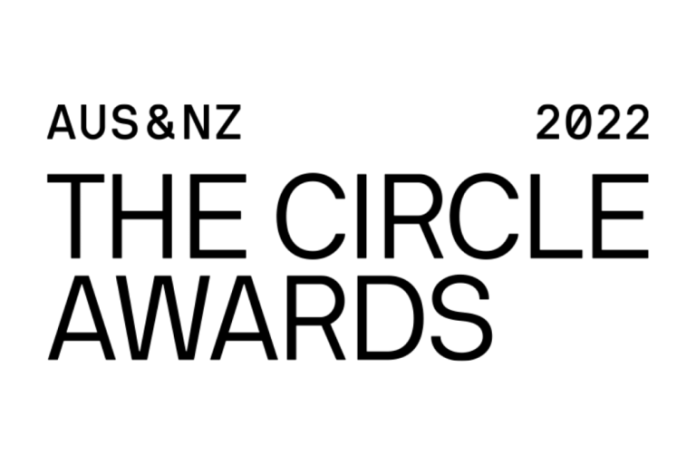 Media release by The Bravery
Awards for Australia and New Zealand businesses leading the way to a better future returns, plus announcement of new partner, Polestar
Today, entries have opened for The Circle Awards AUS & NZ 2022, the preeminent awards celebrating and uniting businesses, organisations, projects and people making a positive environmental and social impact in Australia and New Zealand.
Returning for a second year and presented by TMRRW™and premium electric car brand Polestar Australia, in partnership with Dumbo Feather Magazine, Hero Packaging, Square, The Bravery and  JOLT, The Circle Awards AUS & NZ winners will be announced at a live event on Tuesday 18 October 2022 as part of the much-anticipated Purpose 2022 conference.
Entrants across 14 categories ranging from architecture, transport and local government through to fashion, food and wellbeing, will be judged by a panel of industry leaders, with four special accolade categories including; Judges Choice, People's Choice, the One To Watch and Shape Shifter.
Nick Hoskin, Founder TMRRW™ and The Circle Awards said, "Our highly successful inaugural awards last year proved there are plenty of businesses in this region leading in positive impact for people and the planet whilst also being commercially successful. This is however a relatively new market so we must continue spotlighting those getting it right, and inspiring more people to join the movement."
"These are more than just awards, one of our major goals is to build a passionate community for environmental and social impact, and foster a culture of collaboration and collective action. By doing this we inspire businesses and individuals to do and be better, for our communities and the environment."
A recent study titled 'Who Do You Believe?' has revealed that 81% of Australian consumers believe businesses have a responsibility to help combat the world's environmental and social issues. By celebrating innovative products and services, The Circle Awards AUS & NZ raise awareness of the sustainable, eco-conscious options available to consumers and businesses alike.
Samantha Johnson, Head of Polestar Australia, commented, "We are delighted to partner with The Circle Awards AUS & NZ in 2022 to celebrate businesses of all shapes and sizes, taking positive steps towards a future in which the planet, its people and economies can all thrive. The Awards speak directly to the Polestar ethos of improving the society we live in, utilising design and technology to accelerate the shift to sustainable mobility."
The panel of judges include industry leaders such as;
Cr HY William Chan, Lord Mayoral team?with City of Sydney
Nina Gbor, Founder of Ecostyles
Lisa Green, Head of Comms & Marketing at TerraCycle ANZ
Chris Hay, CCO at St Baker Energy Innovation Fund
Jared Ingersoll, Climate and Sustainability Leader
Tim Silverwood, Co-Founder of Ocean Impact Organisation
Sophie Treasure, Sustainability Manager at Tourism Australia
Alison Covington, founder of Good360 – winner of last year's Community, Education and Research category and the overall Judge's Choice award – said "The accolades we received last year from The Circle Awards AUS & NZ were a game changer for our business. These were our first awards, and what a way to start. The entire process gave us the opportunity to stop, review, celebrate and share exactly how our business is having a positive impact."
"We're interested in innovative efforts and ideas, and our unique judging criteria and diverse range of categories are designed to ensure a variety of organisations are recognised. We can't wait to see the range of entrants in 2022 and encourage any and all businesses working to achieve better environmental and social outcomes to enter." added Hoskin.
The Circle Awards AUS & NZ submissions close on the 20th September 2022.
For more information on guidelines and entry, head to TheCircleAwards.com
About TMRRW:
TMRRW™ is a creative studio connecting businesses, organisations, government & consumers; inspiring & empowering everyone to make a positive impact on the world. TheTMRRW.co
About Polestar Australia:
Polestar Automotive Holding UK PLC (Nasdaq: PSNY) ("Polestar") is a Swedish premium electric vehicle manufacturer. Founded by Volvo Car AB (publ.) (together with its subsidiaries, "Volvo Cars") and Zhejiang Geely Holding Group Co., Ltd ("Geely"), in 2017,  Polestar enjoys specific technological and engineering synergies with Volvo Cars and benefits from significant economies of scale as a result. Its vehicles are currently available and on the road in markets across Europe, North America, China and Asia Pacific. By 2023, the company plans that its cars will be available in an aggregate of 30 markets. www.polestar.com/au
About Purpose Conference:
Purpose is an immersive, two day event  for the purpose-driven business community. Hosted at Carriageworks, Sydney on 19 – 20 Oct 2022. purposeconference.co
About JOLT:
JOLT provides Digital Out of Home (DOOH) advertising solutions to brands, via their network of sustainable, free and fast EV chargers. jolt.com.au
About The Bravery:
Bravery is a purpose-led PR and social media agency; building and protecting reputations, and expanding spheres of influence to create real change. TheBraveryIsHere.com