Mackay Casings Pty Ltd has been given three Pollution Abatement Notices (PANs) by the Environmental Protection Agency (EPA) of Victoria after the company has been found guilty of odour emissions beyond the boundaries of the site earlier this year.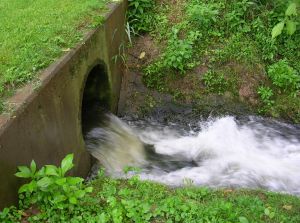 The company has been ordered to implement a wastewater treatment management system by June 30 to increase the aeration of their pond which will help reduce odour.
Mackay Casings will also have to take part in a monitoring program to determine its compliance with its EPA licence by August 31, and install controls to prevent untreated odors emitting directly to the atmosphere from their processing activities by September 5.
A complete odor assessment of the food processing works plant would have to be completed by October 6.
In a media release EPA Manager North East Clare Kiely said the notices followed EPA investigations
involving a number of odour surveillance exercises within the Wangaratta urban area and site visits to the Mackay Casings premises.
"The matter was brought to EPA's attention by the reports of local community members in mid-January," Kiely said.
"EPA will continue to monitor this issue to ensure compliance with ongoing reporting to EPA by Mackay required as part of the notices."