The Electrical Trades Union (ETU) has welcomed yesterday's announcement of the new renewable energy target that envisions half of Australia's electricity to be produced by renewable sources within 15 years.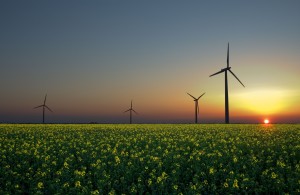 The Union's national secretary Allen Hicks said the new policy – which was unveiled by Opposition Leader Bill Shorten on Wednesday – was a "vital response" to climate change that would also drive job creation.
Commenting on Mr Shorten's announcement, Hicks also said the "bold plan" would need to be coupled with appropriate support for existing energy workers, providing them with the skills and opportunities to transition from traditional technologies.
According to him, the new policy signalled the return of long overdue leadership in the area of renewable energy and the nation's response to the global challenge of climate change.
"In just two years, Prime Minister Tony Abbott has overseen uncertainty and job losses in the burgeoning renewable energy sector, with senseless attacks apparently aimed at destroying a growth industry that already employs tens of thousands of Australians," Mr Hicks said.
"Today's announcement comes in stark contrast to that approach, and marks the arrival of a real vision for the renewables sector."
Mr Hicks said he was hopeful the new plan would kick-start the development of an energy policy driven by science and innovation, rather than ideology and politics.
"Australia is abundant in renewable energy sources and with fast changing technological development, such as network battery storage, the electricity sector is on the cusp of a revolutionary change. We need a long-term practical plan for how Australia is going to survive and thrive in a renewable energy future," he said.
"But this announcement must also be followed by a modernisation roadmap for workers in traditional energy production areas, including industry assistance, retraining and up-skilling of power workers, to ensure they are not left behind in the transition to renewables. There also needs to be clarity and certainty provided to the business community, with confirmation that it is safe and viable to invest in the renewable energy sector over the long term."
According to him, the country is finally on the right track to become a global leader in renewable energy with the proper implementation of the new policy.
"We have long called for a sensible policy that sees Australia take a leadership role in renewable energy, which will benefit an innovative country with high levels of technical skills," he said.
"This is the first step in that direction, and is the kind of policy — if pursued properly — that could put Australia on the front foot globally in terms of both energy policy and climate change. Getting renewable energy and electricity generation right is not only economically vital for our future growth, it is also central to meaningful carbon emission reductions."