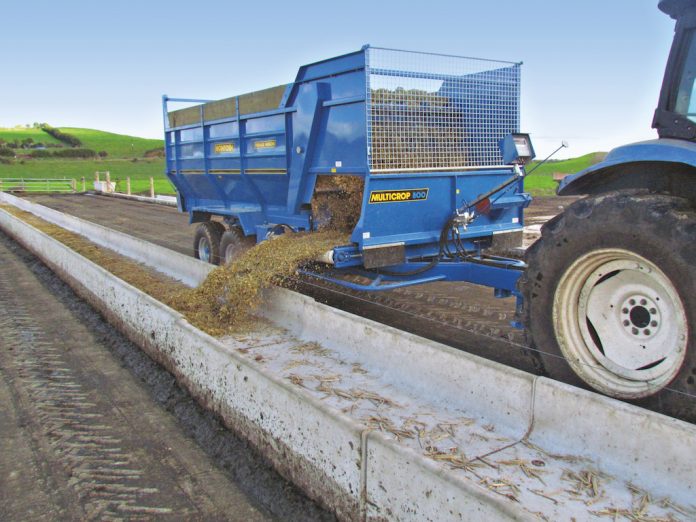 Media Release
McIntosh Farm Machinery has selected Enterprise Resource Planning (ERP) specialist, SYSPRO, to help the company expand its highly customisable range of agricultural machines that it supplies in New Zealand and Australia.
The company specialises in supplying quality forage and feed out wagons, tip trailers, manure spreaders and bale feeders to farms and vineyards and wanted to replace its existing ERP system to significantly improve its production and scheduling capabilities.
McIntosh Farm Machinery has been designing and manufacturing reliable farm and agricultural machinery for over 60 years from its Palmerston North production facility on New Zealand's North Island, after being established by the McIntosh brothers as a farm equipment maintenance business. The company provides its farming equipment through over 200 trusted dealers across New Zealand, Australia and Chile.
The firm had concerns over its ability to plan for future customer orders, ensuring it had the right stock on hand to meet production needs. The management team also felt that as a family run business with a loyal longstanding workforce, much of the knowledge and expertise is in people's heads. Many processes are paper based, and the company has over 6000 production drawings featuring around 20,000 parts.
"We found our former system to be incredibly inflexible and the technology was too complex for our current workforce to grasp. What we really needed was a more flexible ERP system that was built around simplifying the manufacturing process and would improve our ability to plan ahead. We selected SYSPRO ERP for its ease of use and strong scheduling and planning capabilities," said Brett McIntosh, Managing Director, McIntosh Farm Machinery.
McIntosh has fully embraced automation at its high-tech manufacturing plant, with a Yaskawa robot welder and Hypotherm plasma cutter being some of its smart factory investments to date. The next part of the company's Industry 4.0 strategy was to replace its existing ERP system.
Implementing SYSPRO will enable the equipment manufacturer to manage its end-to-end supply chain, from inventory management, production and bill of materials (BOM), part traceability, quality control and financials, which is being implemented first and will go live in November. Additionally, the company requires the new ERP system to integrate with CADTalk and other software such as payroll.
"We are excited to be working with SYSPRO and its channel partner, MNM Business Solutions to implement our new ERP system. The SYSPRO platform will help us to continue developing innovative new products and will enable us to maintain our reputation as a quality provider of robust farm machinery that is delivered on schedule," Brett continued.
The rolling implementation will be completed during 2021 and its workforce will receive practical training as each major phase goes live.
"Implementing SYSPRO will enable McIntosh Farm Machinery to improve its production scheduling, streamline and simplify its manufacturing operations and automate its new equipment design processes, whilst providing end to end supply chain management and part traceability. Together with our partner MNM Business Solutions, we are excited to be working with this highly innovative and trusted farm equipment developer that is positively impacting the production of food and wine across New Zealand and Australia to ensure it remains competitive in the future," said Rob Stummer, Asia Pacific CEO at SYSPRO.
Image courtesy of Sphere PR