The Turnbull Government has released the National Innovation and Science Agenda, a $1.1 billion reform package that will offer tax incentives for business risk, return previous budget cuts to the CSIRO and a whole myriad of other measures in the areas of science, business, technology and immigration.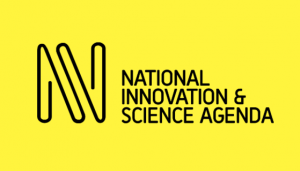 The agenda – officially released yesterday by Prime Minister, The Hon Malcolm Turnbull MP, and Minister for Industry, Innovation and Science Christopher Pyne – will focus on four priority areas:
Culture and capital, to help businesses embrace risk and incentivise early stage investment in start-ups;
Collaboration, to increase the level of engagement between businesses, universities and the research sector to commercialise ideas and solve problems;
Talent and skills, to train Australian students for the jobs of the future and attract the world's most innovative talent to Australia; and
Government as an exemplar, to lead by example in the way Government invests in and uses technology and data to deliver better quality services.
As part of the Agenda, CSIRO will establish a $200 million innovation fund to invest in the development of early stage technology opportunities from the public research sector, "to increase their translation into commercial opportunities to be taken up by Australian industry."
"When the customer isn't buying the product the entrepreneur doesn't waste time blaming the customer – they change the offer. This commitment will enable us to get some of our great science to market much more rapidly," said CSIRO Chief Executive Dr Larry Marshall.
"Having a fund focused and administered close to the sources of invention and research is ideal for generating the innovation Australia needs. The fund will bring intense focus to high growth potential opportunities and at the pace that markets demand."
Click here for more detailed information.