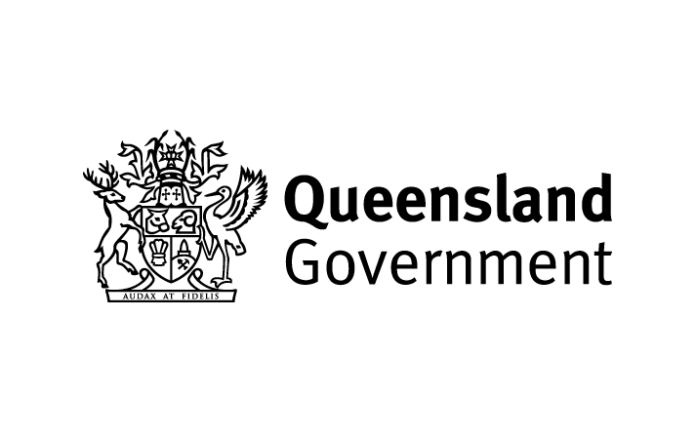 Media Release
More than 60 Queensland companies have started pitching a wide range of Queensland food and drink products in a virtual trade fair with importers and distributers in twelve major Asian cities.
While the coronavirus pandemic has stymied overseas trade missions, the Taste of Queensland promotion this year has gone on-line with exporters and importers negotiating via online meetings.
During negotiations most buyers will be able to taste test the wide range of food and beverage products already despatched to them.
The Premier and Minister for Trade Annastacia Palaszczuk said the virtual trade push reinforces in key Asian markets that Queensland is open and keen for more business which is vital for our economic recovery.
"This novel, month long promotion has already generated very keen interest in our Asian markets with so many potential buyers already signed up for on-line meetings," the Premier said.
"In the last two years, the Taste of Queensland events have chalked up more than $10 million in sales for Queensland exporters.
"Queensland based Nutrafruit is an outstanding exporting success story with an expected 300 per cent rise in export volumes this year alone for its anti-oxidant products made from the Queen Garnet Plum.
"And it's exciting that more Queensland businesses – some like Nourishing Bites, who've never exported before – are getting their products in front of Asian buyers this year too."
Townsville-based Nourishing Bites – a proudly Indigenous-owned manufacturer of healthy treats – will present its product in Singapore, the centre of the dynamic South East Asia region, after two years of detailed product development and market research.
"This is an incredible opportunity for us," owner Shelley Grainger said.
"We've spent the past two years refining our product range to suit overseas taste profiles, understanding the export landscape and deciding which markets we're best to target.
"We're so proud to showcase amazing Indigenous Australian agriculture and ingredients and very hopeful for our first ever export deal.
"All the support, including even getting our products freighted to Singapore has been just amazing – freight costs have gone up, so that practical support has been absolutely crucial."
Nourishing Bites was established as a Townsville market stall in 2013 and now operates online and physical stores, a café and baking classes.
In 2019 it received Deadly Deals funding from the Advance Queensland Deadly Innovation Strategy and is included in the Advance Queensland Indigenous Native Food Program.
Queensland companies taking part:
Ipswich region (2)
4 Hearts Brewing Co (Ipswich)
The Flour Shop Bakery (Wacol)
Gold Coast region (8)
AkunamGold Honey (Gold Coast)
Amazonia (Miami)
Best of the Bone (Gold Coast)
Dairy Free Down Under (Gold Coast)
Koala Karma (Coolangatta)
Mavella Superfoods (Gold Coast)
Morlife (Gold Coast)
Sobah Brewing
Scenic Rim region (3)
Summer Land Camels (Harrisville)
The Lime Cavier Company (Running Creek)
Tamborine Mountain Distillery
Greater Brisbane (21)
ABC Honey (Brendale)
Australian Bone Broth (Mango Hill)
Bacchus Brewing Co (Capalaba)
Ballistic Beer
CMA Natural (South Brisbane)
Flexible Foods
Hive and Wellness (Capilano Honey)
Nature's Gold/Honeybiz Australia
Botanika Blends (Tingalpa)
Kehoe's Kitchen (Murrarie)
Lang's Gourmet (Capalaba)
Majans (Sumner)
Newstead Brewing Co (Newstead/Milton)
Nutrafruit (Yeerongpilly)
PERKii Probiotic (St Lucia)
Signature Desserts (Morningside)
Sirromet Wines (Mt Cotton)
Sugo Tu
Trumps (Rocklea)
Vitawerx
Crest Chocolates CMA
Darling Downs, Southern Downs and Granite Belt regions (7)
Lirah Australian Vinegar (Stanthorpe)
Ballandean Estate Wines (Ballandean)
Barambah Organics (Spring Creek)
Human Bean Co
Jim's Jerky (Charlton)
Kialla Pure Foods (Greenmount)
Metiisto Artisan Chocolate (Toowoomba)
Wide Bay Burnett (8)
Avofresh (Bundaberg)
Bundaberg Brewed Drinks (Bundaberg)
Kalki Moon (Bundaberg)
Gin Gin and Dry (Gin Gin)
Lishus Australian Chocolates / Koffee n Chocolate (Agnes Water)
Macadamias Australia (Bundaberg)
Moffatdale Ridge Estate (Murgon)
Plenty Foods (Kingaroy)
Sunshine Coast (8)
Belladotti (Coolum Beach)
Buderim Ginger
Country Chef Bakery Co (Kunda Park)
Fable Foods (Hunchy)
Land & Sea Brewery – Noosa beer co (Noosaville)
Planet Organic (Coolum Beach)
Plantasy Foods (The Real Food Group)
The Gluten Free Food Co
North Queensland (2)
Solano's Syrups (Garbutt)
Nourishing Bites (West End)
Far North Queensland (4)
Jaques Australian Coffee (Mareeba)
Mt Uncle Distillery (Walkamin)
Charley's Chocolate Factory (Mission Beach)
KUR-Cow Farm (Kuranda)