Ford Australia has committed a total of $10 million to funding programs in Melbourne's North and Geelong, boosting the contributions from the Commonwealth and Victorian governments which will help businesses in the regions create opportunities for economic growth and generate sustainable new jobs.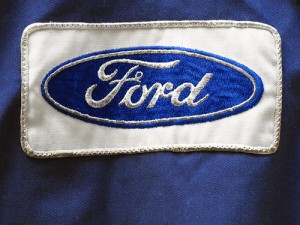 The Melbourne's North Innovation and Investment Fund (MNIIF) and the Geelong Region Innovation and Investment Fund (GRIIF) are now open to receive applications for grant funding, to be awarded on a competitive, merit-based process, according to a media release.
Ford Australia President and CEO Bob Graziano said the company fully supports the two funding programs and looks forward to the developments that will take place in the regions.
Industry and Innovation Minister Senator Kim Carr said the funds would support innovative projects and help businesses create new jobs in order to prepare for the closure of Ford Australia's vehicle and engine manufacturing operations come 2016.
"These funds provide a real opportunity for the Melbourne North region and the Geelong region to see new jobs created for people living in those areas," Senator Carr said.
"Funding for projects will help companies take the steps to diversify what they do, innovate and invest in these regions, create new work and opportunities and open up new markets."
Ford Australia announced in May that they will cease local manufacturing operations in October 2016 and approximately 1,200 jobs will become redundant at Ford's Broadmeadows and Geelong manufacturing plants.
Mr. Graziano said the decision to cease local manufacturing operations was driven by increasingly challenging market conditions, citing market fragmentation and high cost of manufacturing as reasons for Ford's losses in Australia which have totaled approximately $600 million (AUD) in the last five years.
Meanwhile Victorian Manufacturing Minister David Hodgett said both governments and Ford Australia have clearly shown their commitment to supporting Melbourne's North and Geelong and help the regions boost their economic capacity.
"The Victorian Government will continue to support local manufacturers as they innovate and diversify, and this funding will provide a real boost to the communities in Geelong and Melbourne's north."
"These two funds will assist manufacturers in these regions to grow and expand and will help enable them to improve their competitiveness in local and global markets," Mr. Hodgett said.
The funding for the two regions total $49 million, with the Australian government contributing $30 million, the Victorian Government committing $9 million and the rest coming from Ford.
Applications for the first round closes on 26 September 2013.