GE Aviation, a world leading provider of jet and turboprop engines, yesterday announced the expansion of its maintenance, repair and overhaul facility at Brisbane airport.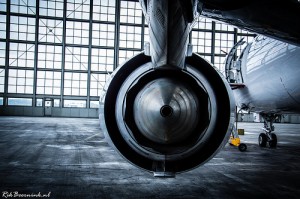 According to the media release by GE Aviation, the expansion of the building, as well as capital, personnel and training investment will enable the base to complete Bombardier Q400* and Bombardier Q400 NextGen*, SAAB 340 and Fokker 50 propeller repairs for regional turboprop fleets in the Asia Pacific region.
The existing GE facility is located at Brisbane airport and Q400 aircraft propeller repair operations were initiated in January 2012.
GE Aviation Regional Executive, Max York, said the expansion demonstrated a long-term commitment to supporting fleet operators in the region.
"GE is committed to supporting existing and new customers in the region. This marks a long term investment to support the growing fleet here and enables us to broaden the scope of capabilities that we can offer our customers," Mr York said.
"As the only facility in Asia Pacific to service the Bombardier Q400 propeller system, the expansion will also provide productivity improvements including shorter lead times and reduced stock holding and freight costs."
GE Aviation is an operation unit of GE, a company that specializes in finding solutions in energy, health and home, transportation and finance. Apart from manufacturing jet and turboprop engines, GE aviation also provides components and integrates systems for commercial, military, business and general aviation aircraft, and has a global service network to support these offerings.
For more information, visit: www.ge.com/aviation