GE has announced that it is partnering with thermal technology leader Aavid Thermalloy to commercialise GE's patented Dual Piezoelectric Cooling Jets (DCJ) technology.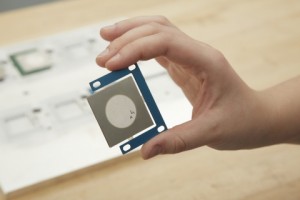 Aavid provides cooling solutions to different end markets such as transportation, consumer electronics, high-end computing and industrial services.
Under the partnership GE will work closely with Aavid to bring DCJ-based products to market. DCJ is a thin air moving-device that can operate in a space as little as 2mm high. Developed at GE Global Research, the device is designed to improve the thermal performance of many active and passively cooled electronic systems.
Because it requires less space and energy, DCJ offers higher reliability compared to conventional thermal solutions out in the market.
"We believe that GE's DCJ technology has the potential to enable highly effective air cooling in a broad range of challenging applications including very thin form factors and rugged environments," said Sukhvinder Kang, Chief Technology Officer, Aavid Thermalloy in a media release.
"This technology will help our customers imagine and bring to market innovative and powerful electronics products that would otherwise be almost impossible to consider."
"We're impressed with how quickly Aavid has been able to bring up their manufacturing line and excited to see DCJ show up in real products in 2014," said Chris Giovanniello, Vice President, Business Development, GE Technology Licensing.
"Aavid's size, global reach, and extensive network of designers will help us accelerate the adoption of this technology to markets all over the world."
Aavid's DCJ development will expand globally throughout 2014. Design services from US-based design centres will be available starting first quarter of the year through Aavid Design.
For more information about Aavid Design's Global design capabilities visit: (http://www.aaviddesign.com/#home)