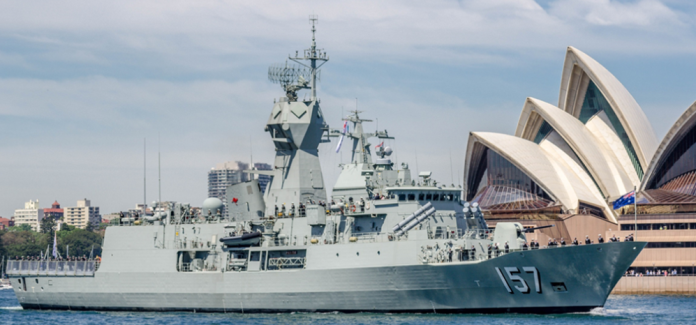 Hofmann Engineering has secured a contract to supply two transverse tunnel thrusters for Italian shipbuilder Fincantieri.
According to the company's statement, the order also includes an additional two options that could see Hofmann construct up to six thrusters under this agreement.
Erich Hofmann from Hofmann Engineering said the deal follows last year's pilot order for the manufacture of a bow thruster which allowed the company to join Fincantieri's global base of 80,000 subcontractors around the world.
"Since October, we have been able to develop our construction capabilities and tooling and have completed an alignment to European Union standards, allowing us to establish the conditions for EU certification," he said.
"We achieved this under the supervision and guidance of Fincantieri, who have allowed Hofmann Engineering to take an enormous step towards competing more effectively in global markets."
Dario Deste, Chairman of Fincantieri Australia, said the pilot order saw Fincantieri transfer the required knowledge and capability to  Hofmann Engineering, enabling the company to become internationally competitive with Fincantieri's global suppliers for both naval and commercial vessels.
"We are committed to transferring technology to design, build ships, and the equipment within Australia, to create an export market," he said.
"By transferring the knowledge and technology directly to Australian workers, management, institutions and businesses, Australia will gain the capability and independent control to design and build new vessels and the advanced equipment within them. Fincantieri's decision to place additional orders with Hofmann Engineering demonstrates this transfer at work."
In addition to the above-mentioned agreement, the two companies have inked a Memorandum of Understanding (MoU) to jointly cooperate in the potential development of Fincantieri's Euro 250 million global market (over 5 years) for the manufacturing of marine systems and components.
Image credit: http://www.hofmannengineering.com