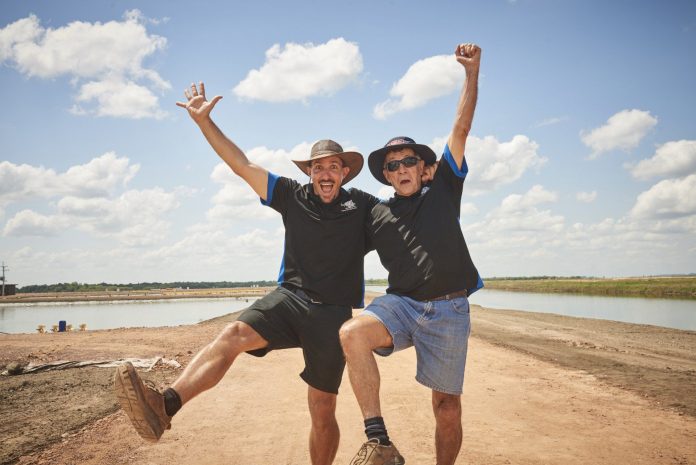 Humpty Doo Barramundi, one of Australia's most successful barramundi farms, will invest 48.4 million in aquaculture infrastructure in the Northern Territory with a new loan through the North Australia Infrastructure Facility (NAIF), matched by loan funds from the ANZ bank.
Minister for Resources, Water and Northern Australia Keith Pitt, who announced the approval on Friday, said the investment will deliver a major economic and jobs boost to Northern Territory local economy.
"It's great to be making this announcement on National Barramundi Day with the $24.2 million NAIF loan supporting this 100% Australian-owned business to expand to meet growing domestic and international demand," Minister Pitt said.
"The NAIF loan, alongside private bank co-funding, will support the construction of a purpose built hatchery for saltwater barramundi that will provide a significant boost to the Northern Territory's aquaculture industry and generate economic activity in the Territory as we recover from the COVID-19 pandemic.
Humpty Doo Barramundi is a 100% family owned and operated farm that has grown to become Australia's largest producer of premium quality saltwater Barramundi over the past 27 years.
The company's CEO, Mr Dan Richards, said the investment will ensure Doo Barramundi can keep up with demand for Australian seafood while boosting opportunities for jobs in the Territory, including for Indigenous communities.
"This loan will take us further down the path of making Australia self-sufficient in saltwater Barramundi production, plus secure our supply of Barramundi through a purpose built Barramundi hatchery," Mr Richards continued.
"As Australia's iconic fish, demand for quality, Australian saltwater Barramundi is growing. We aim to meet that demand through improving our facilities to provide the best growing conditions, leading to a healthy, great-tasting fish."
The new funding is expected to support around 110 jobs during construction, and a further 160 jobs when the new hatchery is up and running.
Image credit: https://www.humptydoobarramundi.com.au/