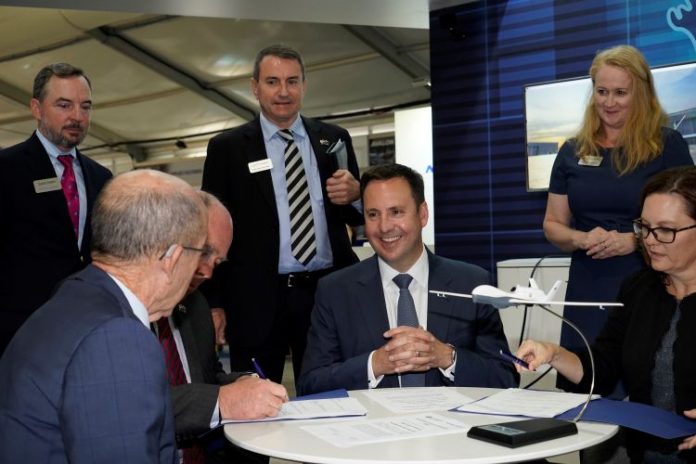 The Australian Department of Defence and Northrop Grumman have signed the first Australian Industry Capability (AIC) Deed, aimed at creating new opportunities for the country's growing defence industry.
Defence Industry Minister Steven Ciobo, who witnessed the signing at the 2019 Avalon International Airshow, said the AIC Deed represents 'a commitment by Northrop Grumman' to pursuing the use of Australian industry in their supply chain for any future Government-to-Government procurements.
"The viability, competitiveness and prosperity of Australia's defence industry is essential to keeping us safe, and building the capability we need to protect our national interests," the Minister said.
"This is why the Liberal National Government is committed to growing the Australian defence industrial base.
"Traditionally, when we buy Defence capability from our allied governments, locking in opportunities for Australian companies is difficult.  But our commitment to leveraging that investment to grow and strengthen our industrial base is unwavering."
Defence Minister Pyne described the AIC Deed as 'an unprecedented approach' to securing work for Australian industry.
"This signing with Northrop Grumman highlights their commitment to partnering with the Government to maximise opportunities for Australian industry," Mr Pyne added.
"The AIC Deed is another way in which the Liberal National Government is realising our commitments to strengthen the AIC Program.  It is a blueprint for the future and we look forward to working with other Primes to enter into similar arrangements."