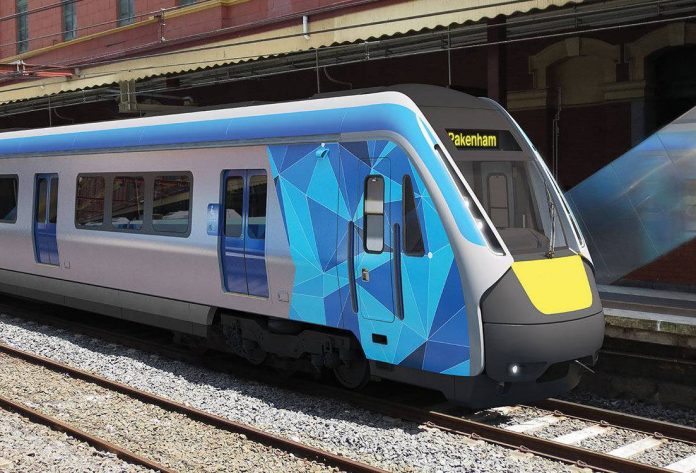 The Evolution Rail consortium has begun manufacturing Melbourne's new fleet of 65 new High Capacity Metro Trains at the Newport manufacturing facility in Melbourne's west.
The consortium, comprising Downer Rail, CRRC, and Plenary, is building the trains with 60% local content – more than any project of this kind in Australia.
Train bogie frames are being built in Bendigo for the first time in Victoria in nearly two decades, while traction and electrical systems are manufactured in Morwell and key electrical components and pantographs in Hallam in Melbourne's south-east.
Minister for Public Transport Jacinta Allan said the bigger trains are being manufactured and assembled by 175 local workers in Newport, with the project creating hundreds of additional local jobs across dozens of local businesses supplying components for the 65 new trains.
"By the middle of next year we will see bigger and better trains on our busiest lines, carrying more passengers and delivering a more comfortable ride," the Minister continued.
"This project helps set up Victoria for a long-term future in the rolling stock industry, creating more jobs and opportunities for local businesses."
The new trains will enter service from mid-2019, with the first High Capacity Metro Train to be ready for testing by the end of the year.
Image credit: https://plenarygroup.com