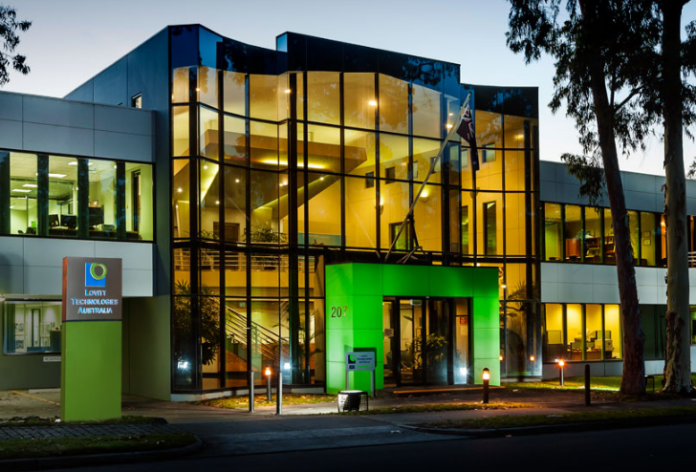 Lovitt Technologies Australia (LTA) has been selected in Lockheed Martin Aeronautics' top two per cent of suppliers for 2016 globally.
The Melbourne-based company, which provides manufactured complex machined components and assemblies, has thus far won almost $160 million in contracts and long-term agreements with Lockheed Martin on the F-35 Program.
Lovitt manufactured its first detail part for Lockheed Martin on the F-35 in 2006 after many years of visitations by Lockheed personnel and officials, tenders and contract negotiations.
Over the ensuing years a strong business relationship grew between the two companies which saw Lovitt ship approximately 5500 detail parts to Lockheed Martin in the period between 2006 and 2013.
In 2013 Lockheed Martin challenged Lovitt with larger and more complex components and minor aircraft assemblies, which required the company to invest in equipment, technology and people.
Among these investments has been the installation of a Makino T1 machining centre, a machine specifically designed for efficient machining of large titanium components, as well as the installation of a Mitutoyo Coordinate Measuring Machine (CMM) with an inbuilt laser scanner, which allowed the company to measure complex assemblies in minutes rather than hours without even touching the part.
Defence Industry Minster Christopher said Lovitt's success clearly demonstrated the Australian industry's ability to be internationally competitive and recognised for its reliability in supplying high-quality components in the F-35 Program global supply chain.
"Lovitt is a strong performer amongst the depth of Australian companies leading the way for the F-35 Global Support Solution.," Minister Pyne said.
"The benefits the F-35 Program provides to the Australian economy employment opportunities and building global partnerships are to be celebrated. According to a PricewaterhouseCoopers report released by the Prime Minister in February, by 2023 the Joint Strike Fighter programme will have created more than 5000 jobs across Australia."
Image credit: www.lovittech.com.au