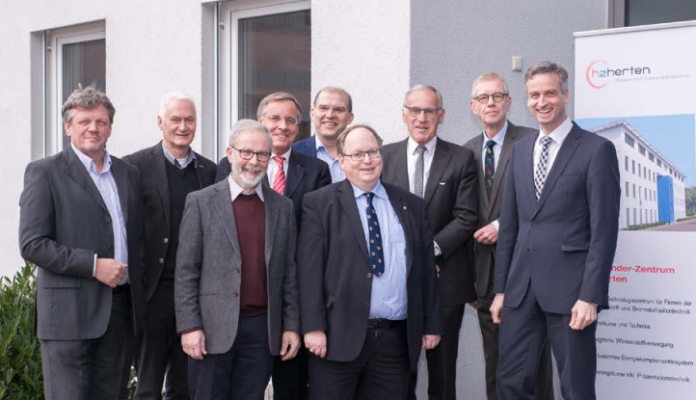 Australian graphite aspirant Magnis Resources has provided an update on the activities surrounding the construction of its Lithium-ion battery manufacturing plant in Germany.  
The 30GWh lithium-ion battery plant, to be based in North Rhine Westfalia, will be 45% owned by Magnis.
Late last year Magnis signed a Memorandum of Understanding for the construction of the plant with WIN Emscher-Lippe GmbH (WIN), a Public-Private Partnership comprising energy and  chemical giants and financial institutions such as BP, EVONIK, INEOS, E.ON and others.
Under the agreement, Magnis will be responsible for sourcing raw materials and associated technologies and will also assist in the general development and management of the project.
According to the company, the consortium has approved the commencement of the first phase study, which envisions seeking government support, project incentives, and the selection of a final project location, chosen from two potential sites.
Additionally, Magnis announced that Dr Jorg Fabri has been appointed as Managing Director of Listrom, an entity that will own the controlling stake in the German battery plant.
Magnis Chairman Frank Poullas said the progress achieved in Germany had been swift.
"We are pleased to have received strong support from both the government and major OEM's," he said.
"In recent months there have been numerous announcements indicating major growth in the Lithium-ion battery industry and Magnis will play a large part in this, especially with our technology which gives us a major advantage in the marketplace."
"Having a renowned name in energy space in Dr Fabri leading Listrom is another huge vote of confidence for our consortium and with the Magnis team in Europe headed by Dr Ulrich Bez and Dr Stefan Spruck, our confidence in the project being a success is unwavering."
DR Fabri described the development as a huge opportunity for Magnis and its partners.
"We have a unique concept tailored for the specific German market with its Energy Turnaround Policy, which secures excellent site attractiveness conditions regarding energy, materials and infrastructure costs through to the exploitation of integration synergy potentials with existing industrial structures in the region," he concluded.
Image credit: Magnis Resources ASX statement