Wave energy developer Carnegie Wave Energy Limited (ASX: CWE) has awarded Perth-based Mak Water Industrial the manufacturing and construction contract for its wave powered Desalination Pilot Plant.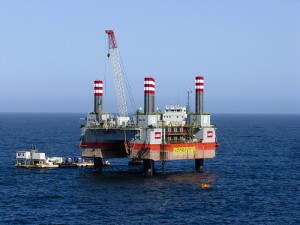 According to the ASX statement, the plant will be integrated into Carnegie's Perth Wave Energy Project on Garden Island, Western Australia and will demonstrate its capability in producing both power and fresh water from the ocean's waves on a global scale. The plant has a capacity to supply up to 1/3 of the water requirements of Australia's largest naval base, HMAS Stirling on Garden Island.
MAK Industrial Water Solutions was awarded the manufacturing and construction contract due to their vast experience in providing reverse osmosis desalination solutions in all of Australia. The construction contract for the Onshore Plant building and civil works will be awarded on a separate occasion.
Carnegie's Desalination project Manager Edoardo Sommacal expressed his delight at these developments.
"We are very pleased to have reached this important milestone of design completion and to now move into desalination manufacture and construction which is scheduled to be complete in the first half of 2014," Mr. Sommacal said.
The company has recently announced the completion of the desalination plant designs. The plans include installation of CETO wave energy hydraulic system infrastructure at the Garden Island, as well as environmental investigation to provide baseline data to monitor ongoing Carnegie site activity.
Carnegie is the owner and developer of the revolutionary CETO system which operates under water and is attached to ocean floor, which distinguishes it from all other wave energy devices. The system consists of several fully submerged buoys tethered to seabed pump units. The buoys use the momentum of the passing waves to drive pumps, thus pressuring the water onshore via underwater pipe.
The energy created by the high-pressure water is later used to drive the hydraulic turbines, generating zero-emission electricity. The water can also be used to supply a reverse osmosis desalination plant to reduce reliance on greenhouse gas-emitting power driven pumps.