Vegetable giant McCain has tabled an improved deal on pay and conditions for workers at the McCain processing facilities in Ballarat who have been on strike for more than six weeks.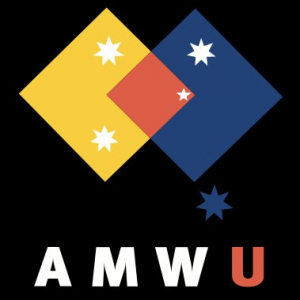 AMWU Delegate Ross Kenna said the long campaign was finally paying off, forcing McCain to agree on many of their demands.
"We've now got an in-principal agreement which contains 15 of the 19 items from our original log of claims," Mr Kenna said.
The protection action, which began in September, saw McCain fly in non-union workers from New Zealand as strike-breakers to keep the plant running.
Mr Kenna said "workplace solidarity was the key" to forcing McCain back to the negotiating table.
"We ran a strong 'No' campaign against the first offer the company put to us, which resulted in workers voting it down," Mr Kenna stressed.
"In the same week we ran a ballot for a second six-week period of industrial action, which members endorsed strongly. From this point on the dynamic changed, and management started listening to what we were saying."
McCain's revised proposal, which is now ready to be put to workers for a ballot in December, will include a 3% pay rise from 1 July 2016, and pay rises of 2.5% from 1 July 2017 and 2.5% from 1 July 2018.
According to the AMWU, other key elements of the proposal include a contractors' clause to ensure contractors are given the same pay and conditions as permanent employees, and existing employees to get priority for work.
"This is crucial to ensure that the workforce is not slowly undermined by contracted workers on lower pay and conditions," the AMWU said in a press release.
The revised proposal also includes:
A minimum casual engagement of six hours, with casuals to be offered work on basis of seniority;
Agreed manning levels;
Guaranteed access to annual leave over Christmas and New Year if applications are made by 1 September;
Workers to get an annual vote on continuous 12-hour shifts; and
Improvements to the Health and Safety clause.
"These workers have put in the hard yards and really stood strong," said AMWU Food Organiser Angela McCarthy.
"They've shown that standing together and standing strong pays off."