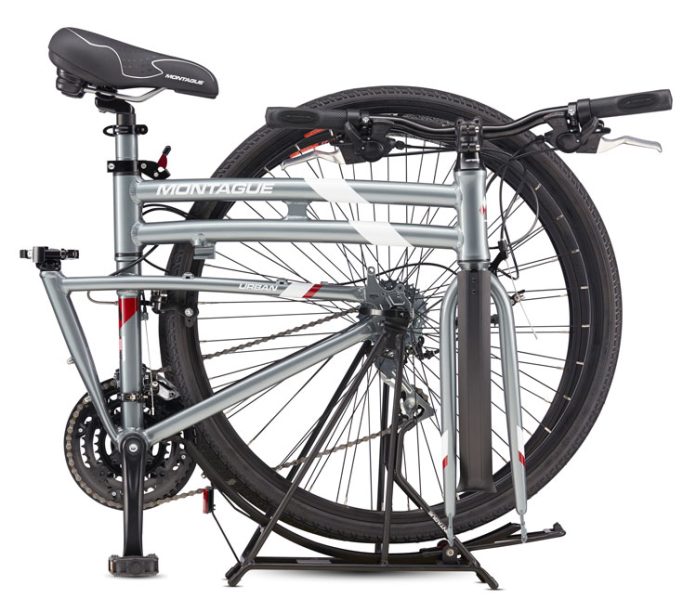 US-based Montague Bikes, the world's leading maker of full-size folding bikes, has launched a new multi-purpose commuter bike designed to deliver a comfortable riding experience and compact size for city living.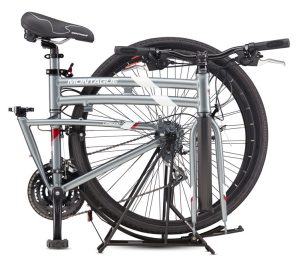 Equipped with a 21-speed Shimano drivetrain and trigger shifters, the new foldable Urban brand features full-size wheels and wide, 35mm tires that can handle both pavement and light trails.
When folded, the bike compacts to just 36 inches wide, 28 inches high and 12 inches deep, which, coupled with its ultra light weight (29 lbs), makes for a bike can be taken on public transit and fit easily under most desks.
As all Montague bikes, the Urban includes the patented DirectConnect™ folding system that provides increased frame stiffness and can be folded and unfolded in less than 20 seconds.
Ryan Walas, Director of Marketing for Montague Bikes, said the bike is also equipped with Montague's patented Eurobike award winning RackStand which serves as a standard cargo rack and mud guard when the bike is in use, converts into a kickstand when parked, and allows the bike to stand upright when folded.
"A bicycle is increasingly the most efficient and enjoyable way to get around the city, and the Urban makes cycling easier and more accessible than ever before," Mr Walas said.
"This bike is a true urban assault vehicle that is tough enough for the city streets and can fold in seconds for the car trunk, train, or closet. It delivers a rich riding experience with the added security of being able to store inside when not in use."
The Urban, which retails for $749.95, is part of Montague's 11 all-new bike models for 2016 that feature the same folding frame design. The 2016 line-up includes six road and five mountain bikes ranging in price from $639.95 to $2,449.00.