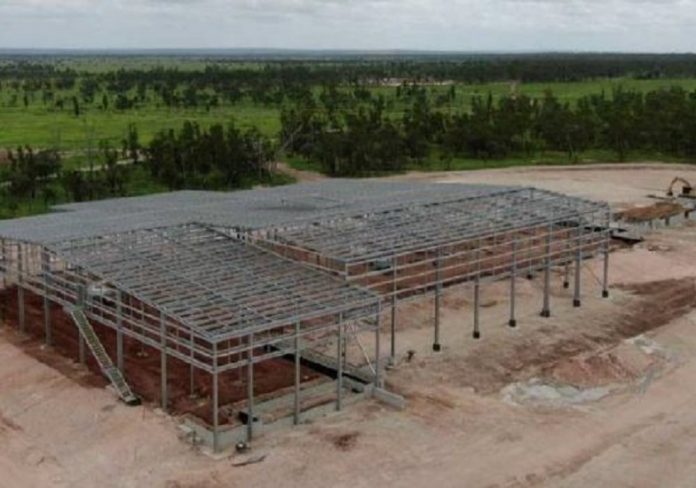 Signature Onfarm, part of the Angus Pastoral Company, has secured a $24 million loan from the Northern Australia Infrastructure Facility (NAIF) to construct a new beef processing facility in Central Queensland.
The project, which is being developed by the Angus family, will enable Signature Onfarm to build beef processing facilities and on-site employee accommodation near Clermont in Queensland.
NAIF CEO Chris Wade said the project will be used by local cattle producers and other branded beef companies to process cattle at an abattoir located closer to their farm.
"The Signature Onfarm project will bring a range of benefits to the region and Queensland more broadly and we are delighted that NAIF funds are now flowing to the project," Mr Wade added.
Minister for Resources, Water and Northern Australia Keith Pitt said the investment will benefit the central Queensland cattle industry, and will create much needed jobs in the region as Australia recovers from the COVID-19 pandemic.
"The Signature Onfarm beef project will create around 200 construction jobs and 70 ongoing jobs once the project is completed," the Minister said.
"Central Queensland is known for its premium beef brand and this NAIF milestone will help to not only re-enforce that brand but continue its growth."
Owner Josie Angus said the project was made possible by the NAIF and their existing financiers ANZ.
"The loan from the Government's NAIF alongside our existing financiers ANZ has allowed us to undertake this ambitious project to build a state of the art facility focussing on high quality beef output and maximising farm gate returns," Mrs Angus said.
"The beauty of this fund is that the money can keep recycling to generate vital growth in the North.
"We believe funds like the NAIF are vital to support lending in areas that have often been seen as higher risk."
Image credit: https://naif.gov.au/