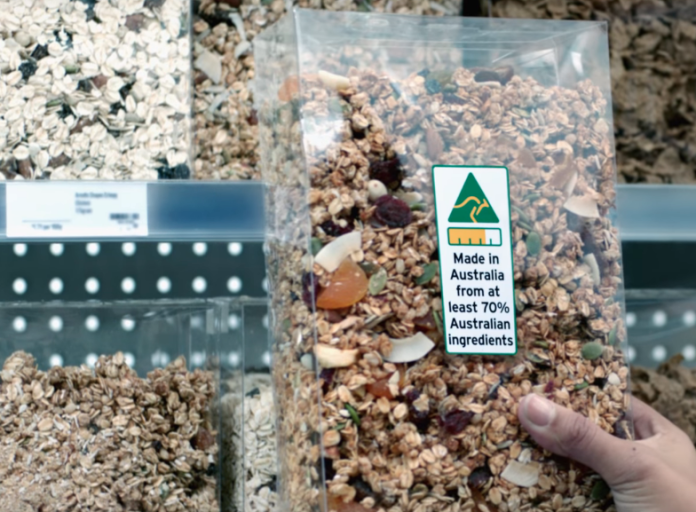 The forthcoming implementation of Country of Origin Food Labelling Standards (CoOL) is already having a positive impact on Australian suppliers such as SPC, as companies are increasingly relying on them for sourcing Australian made and grown ingredients.
These changes, which are formally taking effect on 1 July 2018, will require companies to state on their products' labels where the goods are produced, grown, made or packed, as well as to communicate what percentage of the ingredients come from Australia.
Abbey Jones, SPC Head of Ingredients and Food service, said the company's ingredients business is growing as it works with producers, manufacturers, processors, importers and retailers to meet the 1 July target.
"As an Australian company recognised for producing home-grown fruit and veggies from Victoria's Goulburn Valley, we are well-placed to help our ingredients customers meet the CoOL requirements", Ms Jones remarked.
The company, which is Australia's #1 producer of premium packaged fruit, provides tomatoes to Mexican Express for the salsa, sauces and marinades it ships to quick service restaurants, food services, retailers and others across and outside Australia.
"Mexican Express is a proud supporter and avid user of Australian produce. We believe it is a critical part of Australia's wellbeing to have a thriving farming and processing industry", said Ian Young, Managing Director of the South Australian company.
SPC, which has a history of supporting Australian business who produce clean, green and safe ingredients, has a world-class R&D team comprising food and packaging technologists with vast knowledge of the fruit preparation, dairy, beverage and bakery sectors.
Ms Hones said the company's vast knowledge and experience gained by working with industrial value chains, FMCG, quick-service restaurants and manufacturers in the country and around the world will be put to use to make it easier for Australians to make decisions about where their food comes from.
"We support the transparency these regulations bring about and encourage Aussies to buy locally grown products – thus supporting our farmers, local production and jobs here in Australia," she concluded.
Image credit: foodlabels.industry.gov.au.