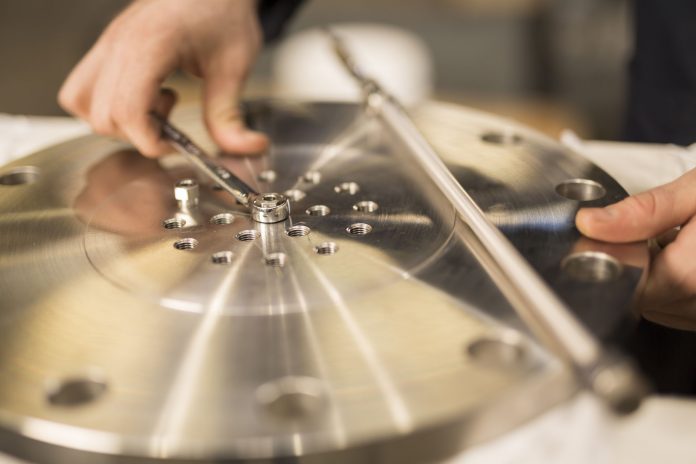 CSIRO and Fortescue Metals Group have announced a new partnership aimed at creating a burgeoning Australian hydrogen industry.
The $20 million collaboration between Fortescue and CSIRO, which includes a five year agreement to fund and support select CSIRO technologies in the hydrogen space, will be looking to capitalise on the economic opportunities associated with hydrogen and support the development of a competitive hydrogen industry in Australia.
The first of the agreements will focus on CSIRO's metal membrane technology, which will make the transportation of hydrogen economically viable, enabling the benefits of the low emission fuel to be realised.
Fortescue Chairman, Andrew Forrest AO, said the agreement builds on the company's previous energy initiatives, including the conversion of the Solomon Power Station from diesel to gas generation and the development of the Fortescue River Gas Pipeline.
"As a proud Australian company, we are excited to partner with CSIRO, our nation's preeminent science and research body, to unlock the potential of hydrogen, the low emission fuel of the future," Mr Forrest continued.
"By combining CSIRO's global leading research and development with Fortescue's capability to rapidly develop new technologies, we will firmly establish our position in the global hydrogen industry."
"Importantly, we see potential for a significant export market in hydrogen and look forward to collaborating with third parties to ensure Australia's leadership in the new energy economy."
Minster for Industry, Science and Technology Karen Andrews was also adamant that the partnership would open up various export opportunities and create more Australian jobs.
"This partnership centres on an investment in CSIRO's metal membrane technology, which solves the problem of hydrogen transportation and is another example of the strong ideas coming out of CSIRO," Minister Andrews added.
She said the partnership complements CSIRO's continued investment in hydrogen R&D, chiefly through its Hydrogen Energy Systems Future Science Platform.
"CSIRO Future Science Platforms help create new industries of the future and give young scientific talent the opportunities to train in these industries," Minister Andrews continued.
"Fortescue's investment in CSIRO's metal membrane technology exemplifies how our industry and scientific leaders are working together for the future benefit of Australia."