An AUS$40 million solar project in Western Australia is due to commence construction shortly, after renewable energy developer juwi Group confirmed it will begin work on the project in late July.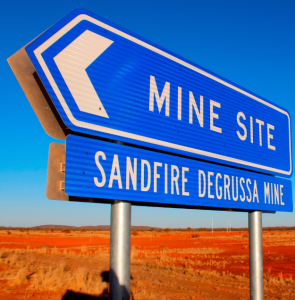 juwi will construct and operate the project near the site of the current Sandfire Resources' DeGrussa underground copper mine.
"We are delighted to be able to deliver this 10.6MW off-Grid project for Sandfire and assist them in reducing their operational costs. We see great potential in utility-scale solar hybrid systems, as the generation costs with diesel power plants will continually rise," said juwi-COO Stephan Hansen.
This will be the first major Australian project for the company. According to juwi's press release, the proposed 10.6 MW solar PV System will comprise 34,080 solar panels constructed on over 20 hectares of land near the site of the current underground mine, located 900 kilometres north of Perth.
This will make DeGrussa the largest integrated off-grid solar power systems to be used in the mining industry anywhere in the world.
"The Sandfire project shows that it is economically viable to use solar power in combination with battery storage on a large scale. From a technical perspective, the project demonstrates that even a mine in the Australian outback can be safely and reliably supplied with solar power," said Amiram Roth-Deblon, juwi's Regional Director for Asia Pacific.
"The system is at the forefront of transforming the remote power generation sector and the resource industry into one with a sustainable future," said Andrew Drager, Managing Director of juwi Australia.
The company said that onsite assembly will be undertaken in conjunction with Perth based contractor OTOC Australia.
The Australian Renewable Energy Agency (ARENA) has announced that it will support the project with an investment of $20.9 million. The Clean Energy Finance Corporation (CEFC) and the French IPP Neoen are providing the remainder of the project funds.
"Once completed, this will be one of the world's largest integrated solar installations providing peak power load to a mining operation. Solar will provide the majority of Sandfire's daytime electricity requirements, offsetting approximately 5 million litres of diesel per annum, which is more than 20 per cent of total diesel consumption. Renewables are already competitive with fossil fuels in many off-grid applications, offering a strong, secure and reliable alternative to trucked-in diesel," said ARENA CEO Ivor Frischknecht.
Sandfire Managing Director, Mr Karl Simich, said the signing of the final agreements with juwi and the other consortium members was a pleasing milestone which would clear the way for construction of one of the most exciting new renewable energy projects in Australia.
"Sandfire is pleased to be participating in this project as part of an extensive consortium which brings together the expertise of some of the world's leading renewable energy companies, backed by significant funding provided by ARENA and the Clean Energy Finance Corporation," Mr Simich said.
"We identified some time ago that solar power presented an exciting opportunity for us to participate in a low-risk renewable energy initiative at DeGrussa and we have no doubt that this project has the potential to be an Australian and possibly a world first – establishing DeGrussa as a reference site for the use of off-grid solar and battery storage technology in the mining industry."