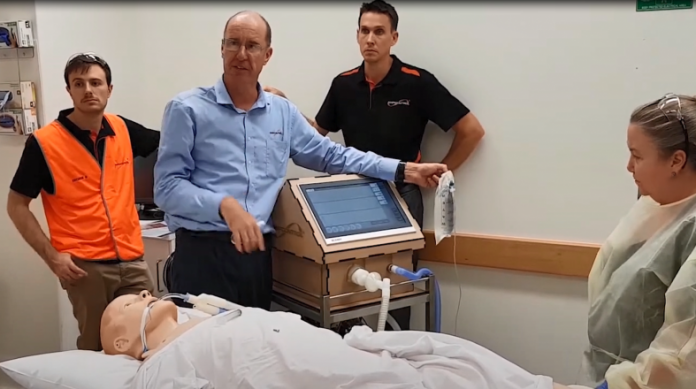 The NSW Government has joined forces with local universities and manufacturers to produce ventilators as part of its response to the COVID-19 pandemic.
Premier Gladys Berejiklian said two prototypes have already been produced, with pre-production expected to take around six weeks.
"We know with the easing of restrictions there could be a rise in COVID-19 infections and if a second wave hits, we want our hospitals to have all the equipment they need," Ms Berejiklian said.
"Pleasingly, five groups came forward to produce ventilator prototypes after our callout to industry, with two of those now selected for pre-production.
"If those models are confirmed to align with Therapeutic Goods Administration (TGA) requirements full production can commence, if our hospitals require more ventilators."
The NSW Government has set aside $10 million to encourage NSW businesses to urgently undertake pilot projects to produce ventilators and other critical medical equipment.
Minister for Jobs, Investment and Tourism Stuart Ayres said the universities and industry groups involved in the project will produce 10 units of each ventilator for further testing.
"Should these models (CoVida and Anemoi) be successful in completing the pre-production phase, they could not only benefit patients here but overseas, saving lives as well as creating jobs," Mr Ayres said.
"This ventilator program is a great example for others to follow. It shows how NSW manufacturers are adapting and upskilling to bolster the economy and employment."
Image credit: https://www.nsw.gov.au/