Padbury Mining was made to abandon its botched plan to revive the $6.5 billion Oakajee port and rail project after it failed to provide a satisfactory answer to the corporate regulator's question about the source of the funding.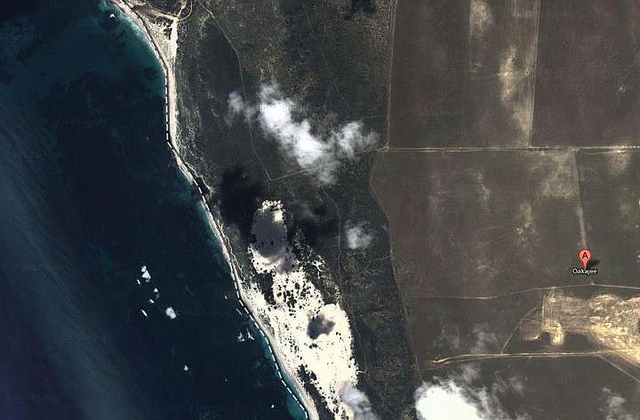 Earlier this month, the Perth-based junior exporter informed the market that it had managed to secure the necessary funding to build Oakajee through an agreement with an unnamed entity, which turned out to be a company controlled by colourful Sydney business identity Roland Frank Bleyer.
Padbury Mining Chief Executive Gary Stokes told The Australian on the day of the announcement that the company's plans to revive the Oakajee port and rail project were genuine.
"We wouldn't have made an announcement on the ASX if it wasn't," he said.
"We've been working on this for quite some time – this is not new. We have been very much about under-announcing and over-delivering. There is a lot of cynicism there– some of it healthy, some of it not so healthy."
The Padbury announcement put Mr Bleyer's past business transactions under the public's looking glass and surfaced a string of failed business deals as well as civil and criminal cases brought against him in the U.S.
According to the article on The Australian, West Australian Premier Colin Barnett yesterday morning said that he only spent "about 30 seconds" considering Padbury's plan to revive the Oakajee project before dismissing it as unachievable, which prompted Padbury to back down and rather embarrassingly sign a deed of termination with Mr Bleyer's company Superkite Pty Ltd.
"Padbury will continue to actively explore all available opportunities to exploit its existing intellectual property with respect to the Oakajee project," it said.
The revival of the Oakajee project has been on and off the table for years, with Japanese corporate giant Mitsubishi being the last interested party to abandon the project to build the Oakajee port and rail network, citing weaker iron ore prices and an inability to entice China to invest billions of dollars in the region.
The Oakajee infrastructure would service the mines of the mid-west and open up a new iron ore export province for Australia.