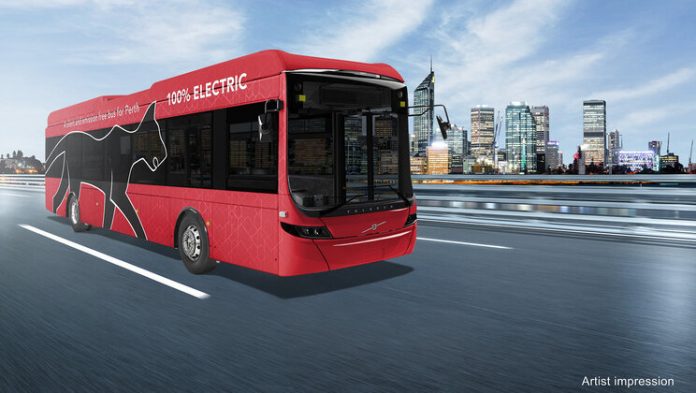 Perth's first electric CAT buses are set to begin on-road testing by October, in anticipation of the trial commencing in January.
Four Volvo electric buses will be delivered to the Public Transport Authority of Western Australia (PTA) as part of the existing 900 bus supply agreement between Volvo and Transperth which was signed in March 2019.
The units will be all-electric 11.7-metre long, 2.5 metre wide vehicles with local Australian bodies designed and built by Volgren Australia.
The first of four buses ordered by the WA Government has been constructed, with the second currently under construction.
Although the manufacture of the first two buses is being undertaken in Melbourne, WA Transport Minister Rita Saffioti expects Volvo's partnership with Volgren to allow for future electric buses to be fitted out at the Volgren facility is located in Malaga.
"The buses that will be used in the trial are being manufactured in Melbourne, but in the future, all things going well with the trial, we expect the manufacture and assembly of the electric buses to occur in Malaga," the Minister said.
"This is part of our vision of not only supporting cleaner transport, but also local manufacturing."
The buses will be operated for the PTA by Swan Transit in Joondalup, Perth's primary urban centre in the northern suburbs. They will join the existing Central Area Transit System (CAT) in Joondalup, which are zero-fare routes.