If you are looking for reliable car service in Cranbourne, look no further than Singh's Tyre & Auto Centre. With over 13 years of experience in the automotive industry, we specialise in offering a wide range of garage services including logbook service, aircon regas & repairs, RWC, car battery replacement, oil & filter change, radiator and cooling system repairs, auto electrical repairs, engine repairs and much more. Our Car Mechanic Clayton South team is fully qualified and experienced to work with all types of vehicles and complete all repair works to the highest of standards at the most competitive prices. We also offer free, valuable advice on car servicing and answer any questions you may have regarding your vehicle. We also stock and supply high quality tyres from world's leading brands, and even help you with your tyre fitting and replacement needs.
At Payless CCTV/Alarm we have a team of expert technicians with experience to provide complete security system installation services. We provide CCTV cameras with integrated alarm system at competitive price across Melbourne.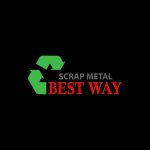 Located in Kilsyth, Best Way Scrap Metal is Melbourne's premium company specialising in dealing with all kinds of scrap metal. We are registered second hand dealers and have years of experience in the scrap metal industry. At our metal scrap yard, we accept and process most types of ferrous and non-ferrous material including cast iron, steel, aluminium, copper, brass, lead, nickel, zinc, stainless steel and more. We also offer money for white goods. Being one of the leading steel and zinc recycling companies in Melbourne, we ensure that all the materials are reused or recycled. This allows us to preserve the environment and enable the metal to be used for different purposes. This also reduces the need for new metals to be created which further minimise the impact on the environment.