Quickstep Holdings Limited has been awarded a $1.76 million Geelong Region Innovation and Investment Fund grant (GRIIF) to establish a dedicated automotive division which will enable the company to accelerate the commercialisation of its technology for the automotive industry.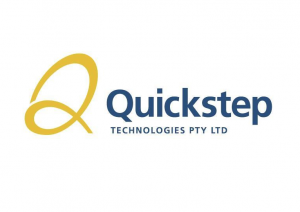 Co-located with Deakin University at their Waurn Ponds campus, the new facility will benefit from access to composite research and automotive specialists from Deakin and the wider Geelong community.
The facility will design and develop automotive manufacturing cells which will incorporate the innovative Quickstep Process, which uses liquids to cure components, and the Quickstep resin spray transfer (RST) system. It will also enable the production of customer prototypes and initial production quantities.
"Having collaborated with Deakin University for over a decade this activity is a key step in our growing relationship. We are capitalising on Deakin's knowledge of Quickstep and the area's wealth of automotive skills to create a new automotive division associated with the Carbon Nexus facility. This grant will make an important contribution to enable us to build a strong automotive culture and propel Quickstep further into the global automotive market," said Tony Quick, Quickstep Executive Chairman.
The project complements the creation of a carbon fibre composite cluster with Carbon Nexus and Deakin University, which has a significant involvement in composite research. The cluster will be one of only two independent carbon fibre research centres in the world.
"We welcome this strong support for Quickstep, a company we are proud to have a long term partnership with. Deakin has established Carbon Nexus, our open access pilot carbon fibre manufacturing line and research facility, with the aim of developing exactly this kind of working relationship with companies like Quickstep to help create the jobs of the future, for Geelong and Australia. Today's announcement clearly demonstrates the power that such a world class carbon fibre manufacturing research facility has on driving new industry development," said Professor Lee Astheimer, Deakin University Deputy Vice-Chancellor.
Total project expenditure is anticipated to be $5.6 million from now to June 2017 and will create 30 new jobs.
The Geelong Region Innovation and Investment Fund (GRIIF) is a $29.5 million competitive, merit-based grants program, which was established in response to the announcement by Ford Australia that it will cease its vehicle and engine manufacturing operations in Australia from October 2016.
The Australian Government will contribute $30 million; the Victorian Government $9 million; and Ford Australia $10 million.  Of the total $49 million in funding, $24.5 million will be made available to the GRIIF and $24.5 million will be made available to the Melbourne's North Innovation and Investment Fund.