Advanced robotic technology leader Rethink Robotics has decided to expand its operations in Asia with the opening of a new office at the Garage+ Incubation Centre in Taipei.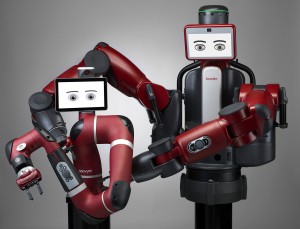 The Boston-based company will collaborate with the Epoch Foundation which launched the Garage+ Incubation Centre initiative in 2012. The organisation has been providing education and support to entrepreneurs for 13 years.
"Garage+ was a natural choice for Rethink Robotics' Taiwan-based staff because of its innovative atmosphere, entrepreneurial community and proximity to major Asian markets," said Scott Eckert, President and Chief Executive Officer, Rethink Robotics.
Rethink Robotics is literally redefining manufacturing all over the world, and is now extending its innovative automation solutions into Asia, beginning in Taiwan – which is ranked no. 1 in global entrepreneurship and development according to the Global Entrepreneurship and Development Institute (GEDI)'s 2015 report.
"The ICT supply chain is so well-developed here that we believe start-ups and businesses expanding to Asia with a base in Taiwan will have a competitive edge when accelerating their operations, which in turn will stimulate the technology scene in Taiwan," said, Josephine Chao, Vice President, Epoch Foundation.
"Companies like Rethink Robotics that emphasise practical innovation, machine learning and advances in manufacturing automation will affect the future of our industrial society and help Taiwan to advance its position as a global technology leader."
Rethink Robotics designed the world's first two-armed collaborative robot, a humanoid robot designed for a wide range of manufacturing tasks and research applications. Baxter was launched in 2012.
About four months ago, Rethink Robotics unveiled Sawyer, the robot which expands on Baxter's collaborative features. Its smaller footprint and single arm design make it ideally suited for smaller workspaces. Sawyer is designed for machine tending, circuit board testing and other high-precision tasks, and will be available throughout Asia later this year.
"With a growing labour shortage, increasing wages and an aging society in Asia, we are launching Sawyer in this market to help manufacturers be successful amidst these challenges," said Eckert.
"Sawyer was specifically designed for a broad range of applications that are simply not being addressed by other automation solutions. This smart, collaborative robot will be a game-changer for Asian manufacturing."