The Ethisphere Institute, the global leader in defining and advancing the standards of ethical business practices, has announced the 2015 World's Most Ethical Companies, and Rockwell Automation is one of them.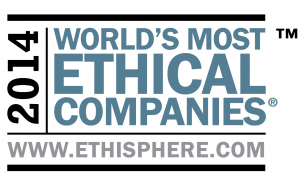 These companies are recognised for their continuous efforts to improve ethical leadership and corporate behaviour at every level of their organisations. Scores are generated in five key categories: ethics and compliance program (35%), corporate citizenship and responsibility (20%), culture of ethics (20%), governance (15%) and leadership, innovation and reputation (10%).
This is the seventh recognition for industrial automation and information solutions leader Rockwell Automation.
"As a seven-time honouree, Rockwell Automation adopts leading ethical standards and practices that ensure long-term value to customers, employees, suppliers, and investors. Rockwell Automation uses ethics as a means to further define its industry leadership," said Timothy Erblich, Ethisphere's Chief Executive Officer.
"Ethics and integrity are deeply rooted and ingrained in our culture. I'm proud of our employees who consistently do the right things, the right way, every day. They differentiate our company, giving us a competitive advantage," said Keith D. Nosbusch, Rockwell Automation Chairman and CEO.
In a news release, Rockwell Automation also announced that its 2014 Corporate Responsibility Report is now available online and in print. The report contains detailed information regarding Rockwell's approach to ethical business practices, as well as highlights and updates on the company's environmental performance, employee safety and culture, and community relations initiatives.
The 2015 list of the World's Most Ethical Companies includes 15 nine-time honourees and 11 first-time honourees.
Among others, the list includes: Accenture, GE, Empresa de Desarrollo Urbano, Google Inc., Hennes & Mauritz (H&M), The Hershey Company, illycaffè spa, Kao Corporation, Marks and Spencer, Milliken & Company, National Australia Bank, Natura Cosméticos, PepsiCo, SingTel, The Rezidor Hotel Group, Voya Financial, and Wipro Limited.
The full list of the 2015 World's Most Ethical Companies can be found at http://ethisphere.com/worlds-most-ethical/wme-honorees/.
For more information about Rockwell Automation's corporate responsibility practices and programs, please go to http://www.rockwellautomation.com/about-us/sustainability-ethics/overview.page.