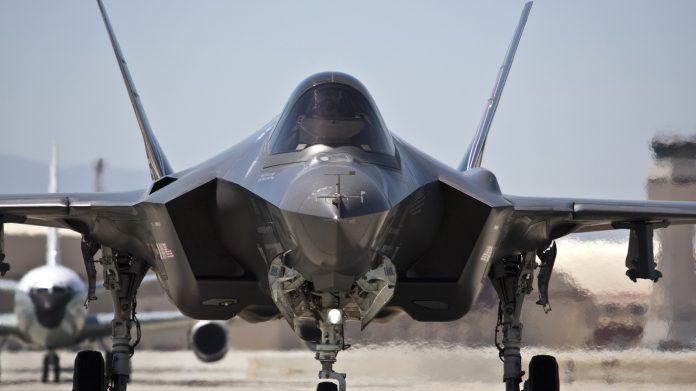 RUAG Australia has met full production demand for the F-35 program with the manufacture of the 2,500th uplock actuator system.
The uplock actuator system, which comprises 27 part numbers, opens and closes the bay doors in seconds to enable the F-35 to drop its payload more quickly and maintain its stealth capability.
Terry Miles, General Manager Operations, RUAG Australia, said the production milestone was achieved thanks to a number of improvements across the supply chain, from raw material procurement to machining, special processing, assembly, testing and, finally, to packaging and shipment to the customer.
"This current milestone and record of success, maintaining a 100% on-time delivery with 100% quality, proves the value of the continued investment in our F-35 global supply chain capability," Mr Miles said.
"It's this reliable performance of our precision processes, managed by our dedicated and experienced technicians, that ensures the ready availability of the components to our customers worldwide," adds Terry Miles.
Stephan Jezler, Senior Vice President Aviation International, RUAG MRO International, said the full range of 27 parts had been manufactured entirely in-house at the RUAG Australia site in Bayswater.
"We are keen to retain our position as a gold status and sole source supplier, manufacturer and MRO provider for F-35 components," Mr Jezler continued.
"The unique capabilities at the RUAG Australia Hydraulic Centre of Excellence prove a significant contribution and ensure our production solutions continue to meet the demands of the F-35 program well into the future.
"We are very proud to have achieved this success in this international market."