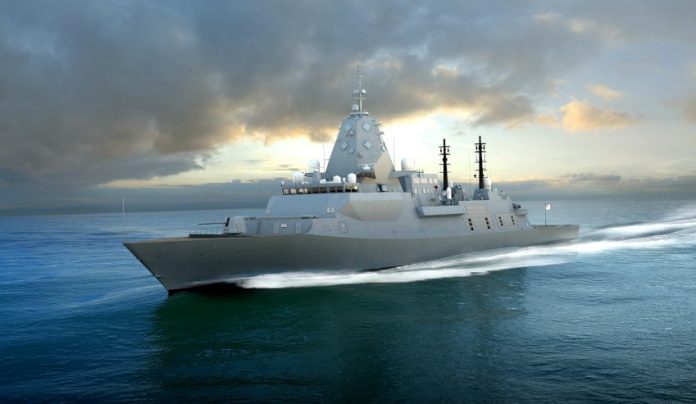 BAE Systems has announced Airspeed as the latest Australian company to participate in the multi-billion dollar UK Type 26 program,
BAE said the South Australian business has been awarded the contract to provide the replenishment at sea stump mast (RASSM) for the first batch of three Type 26 multi-mission warships, which are currently under construction at BAE Systems' Govan shipyard in Glasgow.
Airspeed, which specialises in 'design and build' applications of composite materials for aerospace, maritime and energy-related projects, is the seventh Australian company to become part  of BAE Systems' Global Access Program, joining: Electro Optic Systems, Liferaft Systems Australia, Thales Australia, Mackay Consolidated Rubbeisir, Rowlands Metalworks and CBG Systems (Moonraker).
Minister for Defence Linda Reynolds,, who  visited BAE' Govan shipyard to witness first-hand the progress on the first Type 26 frigate, said she was delighted that another home-grown company is able to benefit from the Type 26 program.
"Airspeed is the latest Australian company to win an export opportunity to supply the UK's Type 26 frigate program, and will design and build the replenishment at sea stump mast for the UK's newest warships," Ms Reynolds said.
"I look forward to continuing to work closely with the UK Government and industry in both countries on further deepening our defence relationship."
Managing Director Airspeed, Steve Barlow, added: "In recent years, we have evolved our aerospace background to roll out lightweight structural composites for the Collins class submarines and local warship programs.
"This latest contract with BAE Systems to design and build a lightweight replenishment at sea stump mast for the Type 26 is a great opportunity."
Image credit: www.baesystems.com