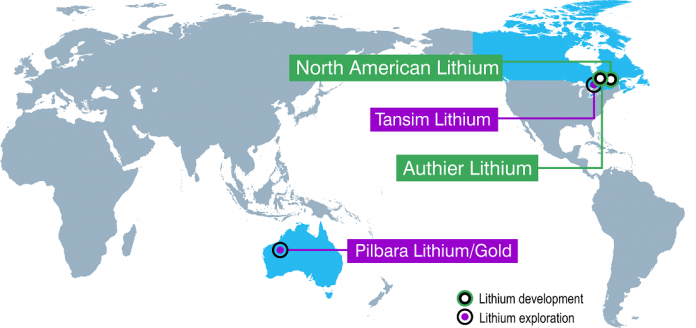 Australian lithium producer Sayona Mining announced it has received strong support to raise $45 million through a share placement as part of a broader $50 million capital raising plan.
Sayona, which intends to raise another $5 million through a share issue to retail investors, will use the funds to support the acquisition of North American Lithium (NAL) and the development of its emerging Abitibi lithium hub in Québec, Canada.
NAL owns a large, previously-producing lithium asset project located approximately 20 miles from Sayona's core Authier project near the important mining centre of Val-d'Or in the Abitibi region of Québec.
Following the acquisition of NAL, Sayona plans to integrate its Authier lithium project with the mine owned by NAL to create the Abitibi lithium hub amid escalating battery metals demand from North America's EV revolution.
Managing Director, Brett Lynch said Sayona was delighted by the support for the placement, which saw the company's major shareholder, Piedmont Lithium, subscribe for $8 million.
"This new funding will allow us to finalise our acquisition of North American Lithium, a key part of our  Québec growth strategy, supporting the development of a world?scale Abitibi lithium hub that is purpose?built to supply the North American EV revolution," he concluded.
Image credit: https://sayonamining.com.au/