Labor and the crossbench will block cuts to the Automotive Transformation Scheme (ATS), fearing that the federal budget savings could spark thousands of job losses in the car making states of Victoria and Australia, reports The Australian.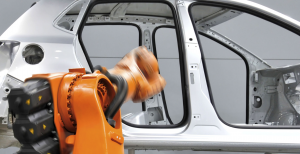 It comes amid growing concerns that the reductions in the support program for the carmaking and component industry could drive Holden to cease manufacturing in Australia earlier than planned and deny component makers the chance to diversify into other sectors or enter global supply chains.
South Australia's Automotive Transformation Minister Susan Close has urged Senators to vote against the withdrawal of $900 million of support for the Australian automotive industry, saying its removal would put enormous pressure on the component suppliers that are racing to adjust to life after Holden, Toyota and Ford leave in 2017.
"This is not the time to be further undermining the local automotive suppliers who are doing their best to adjust to life after the major car markers cease production in Australia," she said in a media release.
"By removing support for the Automotive Transformation Scheme, the Abbott Government also risks goading GM into bringing forward its 2017 planned closure for its Elizabeth plant. Any action that will hasten the departure of Holden would be devastating for local industry."
Dr Close said she supports a more thorough inquiry into the future of the Automotive Transformation Scheme than the short, sharp process just concluded by the Senate.
Senators Kim Carr, Nick Xenophon, Ricky Muir and John Madigan are expected to table a dissenting report from the inquiry, calling for the ATS to be retained in its current form.
"Rather than rush through legislation that will have devastating consequences for our local manufacturers, the Senate should be listening to component makers and workers in the industry about how best to support the industry's transition. South Australia has set $60 million aside for Our Jobs Plan to help local industry transition beyond 2017 as well as support workers to reskill and find new jobs," Dr Close said.
"The Abbott Government's paltry contribution to such a major task is simply inadequate. A thorough, 12-month inquiry will undoubtedly show there is greater merit in government support for a smooth transition for this key sector than there is in simply shipping jobs overseas."
The ATS bill seeks to cut the legislated funding for the industry by $900 million between 2013-14 and 2020-21, and would bring forward the end date for the scheme to 31 Decem­ber, 2017.
Blocking the bill would reverse $500 million in cuts to 2017-18 announced in last year's Mid-Year Economic and Fiscal Outlook and a further $400 million in savings announced in the May budget.