The Australian Securities and Investments Commission (ASIC) has launched a probe against Sino Australia Oil and Gas to investigate allegations that the company had been involved in market manipulation and false trading.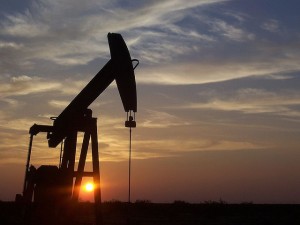 As part of the probe, Sino has been placed under criminal investigation and the Australian Federal Police has executed search warrants against the Australian-listed mining services company at its premises in Mosman, Sydney.
"The search warrant relates to suspected contraventions of the following provisions of the Corporations Act, arising from the trading in SAO's shares during the period from around 12 December 2013 to 24 February 2014," an Affidavit filed in the Federal Court by ASIC revealed.
According to the article on the Australian, ASIC last week continued a freezing order over the HSBC bank account of the Chinese drilling services company after two of the company's sacked directors — Wayne Johnson and Andrew Faulkner — sent the commission a letter of complaint that its Chairman and maj­ority shareholder, Shao Tian­-peng, attempted to transfer $7.5 million to Chinese bank accounts a day after the company floated on the Australian Securities Exchange on 12 December last year.
Sino also had trading in its shares halted by the ASX after it failed to submit its accounts in February.
In a statement issued to the ASX, the company called on ASIC and the Federal Court to release its funds.
"It is the unanimous opinion of the company's directors that the injunction is hurting the company, is not in shareholders' best interest, is unwarranted and should be removed," it said.
"ASIC is concerned about an historical variance in forecast profit to actual profit caused by the company's reliance on leased equipment but is actively preventing the company from expending its money, in a manner entirely in accordance with what was disclosed, to purchase equipment that would reduce the reliance on leased equipment and increase profitability," the statement said.
ASIC is understood to have interviewed Mr Shao and other Sino directors late last month, with Mr Shao now having returned to China.