Victorian Premier Daniel Andrews has officially opened the first stage of the $100 million modernisation and renewal project at the SPC Ardmona fruit processing plant in Shepparton, which will transform the century-old cannery into a modern food company.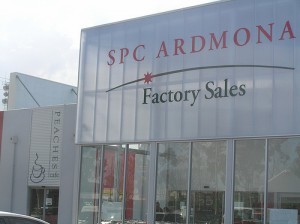 The project – a co-investment between SPC Ardomna's parent company, Coca Cola Amatil, and the Victorian Government, which contributed $20 million – is expected to safeguard 500 jobs at SPC Ardmona and up to 2,700 jobs with growers and suppliers to the fruit processing plant in Shepparton.
The first stage of the project envisaged installment of the SPC Snack Line – a state of the art technology that will dramatically improve quality and innovation capability. The new line features an improved gentler cooking process that produces higher quality product and can produce any of SPC's food products in cup format.
"SPC is an Australian brand icon and, with the support of the Victorian Government, I'm pleased to say that our future is bright. We thank Premier Andrews and his team, who have been unwavering in their support for SPC. They have played a critical role in assisting us with our transformation plans and helping to secure the company's future in the Goulburn Valley," said SPC chief financial officer James Harvey in a press release.
"SPC has worked with our suppliers to deliver this first major milestone in our investment plan in just six months – that's record time from ordering to operating. We were determined to produce this season's fruit using the new line with our new-look snack cups, which are in store now."
Premier Andrews, who joined SPC's management team and local growers at the opening ceremony on Friday, said the upgraded facility was essential to support the local economy and secure the company's long-term future in the Goulburn Valley.
He said the Labor Government recognised the importance of the fruit processing industry in Victoria and was committed to supporting regional jobs and facilitating new export opportunities for the State's food and fibre sector.
"The Goulburn Valley is the heart and soul of Victoria's fruit processing industry and unlike Tony Abbott, the Andrews Government will never abandon local jobs in the region," Mr Andrews said, adding that the Government's $500 million Regional Jobs and Infrastructure Fund will support major projects, create the jobs and industries of the future and build stronger regional communities.
"The new processing line will enable SPC Ardmona to produce higher value, consumer-ready products of the kind that are in increasing demand in local and overseas markets. This is a great outcome for SPC Ardmona, its workers and all its suppliers and a testament to their hard work."
Reg Weine, SPC's incoming Managing Director, said he was excited by the opportunities ahead.
"Our $100 million investment program will continue to build SPC's capability and capacity as we transition to a modern branded food business. Importantly, it allows us to deliver product and packaging innovation, efficiency and productivity improvements and extend the brand as we enter new channels and markets," he said.