Stratasys Japan Co., Ltd — a subsidiary of Stratasys Ltd, a leading global provider of 3D printing and additive manufacturing solutions — has announced that it has expanded is professional 3D printer offering by adding MakerBot products.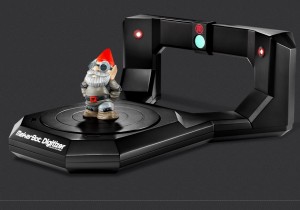 Founded in 2009, MakerBot is a global leader in the desktop 3D printing industry that specialises in desktop 3D printers and scanners. The company is also the creator of Thingiverse.com, the largest 3D printing design community for discovering, creating and sharing of 3D printable files in the world.
Some of the most renowned and award winning MakerBot products include the MakerBot Replicator line of 3D printers and the MakerBot Digitiser Desktop 3D Scanner, as well as MakerBot PLA and ABS Filaments.
These and numerous other MakerBot products will help Stratasys Japan leverage its already strong presence, infrastructure and expertise in the Japanese market, while also strengthening MakerBot's current Japanese value-added reseller relationships.
"Today marks a significant milestone for Stratasys Japan. We believe the Japanese 3D printing market has a huge growth potential, especially in the desktop 3D printing and scanning space. With MakerBot 3D Ecosystem, 3D printing will become even more affordable and accessible not only to businesses and schools, but also to individuals and the younger generation, allowing their creativity to flourish and come to life. 3D printing is revolutionising the education, design and manufacturing landscapes and we are excited to be at the forefront driving this development," said Hiroaki Katayama, President & CEO of Stratasys Japan.
"By adding MakerBot products to our professional 3D printer offerings, we are addressing the growing demand for 3D printing solutions. By joining forces with MakerBot in distribution and support of MakerBot products in Japan, we believe that we can achieve synergy and better serve our Japanese customers. Japan is one of our key strategic markets and this cooperation signifies our commitment to meet the various 3D printing needs of this market," said Jonathan Jaglom, General Manager for Asia Pacific & Japan at Stratasys AP Limited.
MakerBot's current Japanese resellers, such as Brule and Nihon Binary, will continue to represent MakerBot in Japan.
"We are excited to leverage the existing advantages resulting from Stratasys Japan's strong presence in Japan. We believe combining Stratasys' powerful presence and expertise in the Japanese market with our existing value added resellers is a winning combination," said Mark Schulze, Vice President of Sales at MakerBot.