Multi award winning real estate agents, ranked amongst the top property agencies in the Redcliffe area.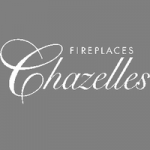 Chazelles is a French-based company who design and machine engineer fireplaces.
Melbourne based Cranbourne Signs is a known name when it comes to experts in sign, design and print related services. With a team of experts, Cranbourne Signs sees to it that their customer's requirements are matched, and they deliver the services as expected by their customers.
Jim's Mowing has the know-how and tools to completely transform the simple or complex gardens for our domestic and commercial clients based in Brighton...