Home
Tags
Australian Grown certification trade mark
Tag: Australian Grown certification trade mark
The Australian Made Campaign and the Guangdong Cross-Border E-commerce Industry Association (GCEIA) have signed a memorandum of understanding (MoU) to promote locally made and...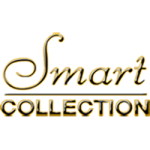 Smart Collection Australia is the leading cheap perfume online supplier in Australia. Specializing in Men's perfume, we stock a very special range of perfumes selected from the brands that many trend makers use in the world. Made in France, all our perfumes are highly concentrated and chosen from the best sources worldwide. Our most popular products include a range of exclusive perfumes, including black orchid eau de parfum, perfume terre de hermes, boss orange perfume 100ml, boss orange man eau de toilette 100ml, polo sport eau de toilette spray, fendi fan di fendi eau de parfum, perfume 212 men and dunhill desire eau de parfume. We are fully committed to provide the best q uality products and services and never compromising on our product quality. Not only this, we pride in having our products made using sustainable practices and are safe for the environment. All our products are fully guaranteed and are available at pocket-friendly prices. To check our perfume range or buy perfume online, visit our website. M1 Motors is a full-service car repair and maintenance facility specialising in both import and domestic vehicle repairs. We have the knowledge and experience to fix even the most challenging issues in the shortest time possible and return your vehicle in top-top condition. Our experts perform scheduled car service and provide complete car-care solutions including tyres, brake repairs, clutch replacement, wheel alignments, logbook service, transmissions, engine diagnostic and roadworthy certificate at reasonable prices. We use the latest technology to assess the situation and provide appropriate solution, exceeding your expectation. Our car mechanic team is equipped with high-tech diagnostic equipment to guarantee that your vehicle is repaired correctly the first time around. If you would like to keep your car always on the road, call 03 9873 3668 and speak to the professionals at M1 Motors. We handle all aspects of car repairs and get your vehicle running like new again.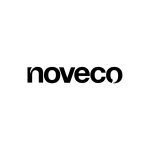 Noveco Systems assists the project managers who run SAP Project Systems (SAP PS),Consulting activities in the following countries: Australia, New Zealand, Korea, Japan, Malaysia, Hong Kong, India, China.