Home
Tags
Australian potato industry
Tag: Australian potato industry
QldRecyclers is one of the leading auto recycling company, Who buy Scrap Metal in Brisbane. With more than 10 years of experience.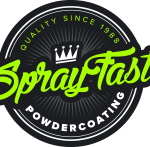 The team at SprayFast deliver high-quality powder coating with fast turnaround times for customers across Melbourne. Based in Bayswater and operating for more than 30 years, the team at SprayFast pride themselves on a 24-hour standard turnaround. The professionals at SprayFast have been trusted by a range of large companies, including Vulcan, Mitsubishi, Holden, and Toyota.

We focus on the B2B buying journey by addressing digital, data, content, communications, technology, lead generation/nurturing to create more leads and better quality leads.
All the roofing experts of the company High Class Roofing are professional, well trained, licensed and experienced and make sure to provide safe, quick...