Home
Tags
Cannabis formulations
Tag: Cannabis formulations
Established in 2001, Master Cleaners has grown to become one of Melbourne and Sydney's most reputable cleaning organisations. At Master Cleaners, our job goes beyond cleaning: we help promote hygiene and health within all kinds of builds and businesses including offices, hospitals, schools, and homes.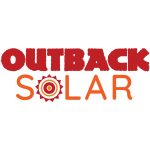 Making Solar Power accessible to homes and business in regional areas of Australia.

C&A Surveyors NSW Pty Limited is a professional Land Surveying firm from Sydney offering specialist quality expert advice on a range of surveying services. We pride ourself on timely, efficient and high-quality service and advice within the Land Surveying industry. Browse our website and enquire today!
Austral Accountants offers Tax Accountant for Business Brisbane with Free Initial Consultation We provide our service to achieve the most effective tax outcome for you...