Home
Tags
City of Adelaide
The City of Adelaide has rolled out eight new fast charging stations as part of its carbon neutral partnership with SA Power Networks, Mitsubishi...
Glowing Gecko provides PREMIUM GRADE photoluminescent powder and products that provide you with hours of glow after only minutes of charge, year after year. Use our products to satisfy that creative urge to make something spectacular with that little extra glow!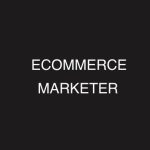 Ecommerce Marketer, a digital marketing agency based in Sydney NSW, is a full service web marketing agency with a strong focus on tangible results, not vanity metrics. Not just an ecommerce agency for online store owners, Ecommerce Marketer also provides marketing services for traditional local based businesses, providing a full range of digital marketing services, from SEO, to pay-per-click advertising campaigns, conversion optimisation, social media campaigns, and much more. With over 10-years experience in the digital marketing field—our professionals have managed and launched dozens of profitable ROI campaigns for clients from all industries. What makes Ecommerce Marketer different from other marketing agencies? Our strong focus on achieving real-world business outcomes, through use of objective third-party reporting, and relentless focus on creating market leading campaigns. Whether you're looking for ecommerce marketing or simply looking to increase online visibility and sales for your bricks-and-mortar business, call today for a free initial consultation with a certified and experience marketing professional. Ecommerce Marketer is based in 377 Kent St, Sydney NSW. 1300 814 979. ecommercemarketer.com.au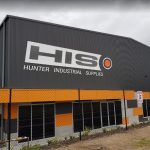 Hunter Industries Supplies considered as the leading suppliers of the industrial packaging products and have the benchmark for the best of rates and quality. We are not just into the packaging products but even inclined towards the sanitary products. With a stretch of pretty good number customers in the store, we have moved towards providing the service online even with the e-commerce based solution. We have best of the rates for strapping and accessories, plastic packaging materials, adhesive tapes and dispensers, washroom products and protective packaging with a number of varieties in each category.