Home
Tags
Conditioning and ventilation systems
Tag: conditioning and ventilation systems
Noske-Kaesar and Engie Axima have officially opened their new manufacturing facility in South Australia. Located at Salisbury North – a suburb in the City of...

Fencing is a must when we are talking about schools and commercial places, as they provide safety and security and helps to mark the boundaries. SAS Fencing, a Melbourne based company who specialises in providing fencing and gate solutions for educational and industrial facilities. SAS Fencing provides their services for all the companies with extensive OHS requirements, but small enough to provide personalized service to School principals or small business owners. SAS Fencing provides fencing solutions such as Chainmesh Fencing, Tubular Fencing and Security Fencing with best in class work. SAS Fencing also expertise in providing fence and gate repairs solutions to the damaged gates and fences.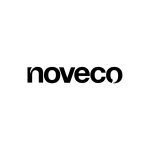 Noveco Systems assists the project managers who run SAP Project Systems (SAP PS),Consulting activities in the following countries: Australia, New Zealand, Korea, Japan, Malaysia, Hong Kong, India, China.

Threshold Environmental Services we have dedicated asbestos officers on staff who are experienced in the areas of asbestos air monitoring, surveys and audits. We have provided our asbestos services to a wide range of clients and workplaces over the years including schools, hospitals, churches, council facilities and residential renovation projects. Our team of occupational hygienists are all licenced asbestos assessors and work conducted is done in full compliance with relevant Australian Standards, State and Federal Codes of Practice and Regulatory requirements.