In a report released by the Air Transport Action Group (ATAG) last year, 37.4 million flights were scheduled in 2014 – a figure that...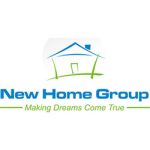 Established over 100 years, New Home Group specialises providing a full and comprehensive consultation service for all your construction projects. We offer concept, finance, design, development and more. For further information, call 1300 000 639 or visit http://www.newhomegroup.com.au/
Top SEO Sydney offer unique SEO services right from improving your local image with smart keyword research, website analysis, back link audits, boosting the page speed, content marketing and more.
Safe Response is a training and auditing company specialising in Emergency Management. Our trainers are all current or ex-emergency service personnel, as we pride ourselves on a realistic and simple approach to your safety. Without our realism and practicality in the workplace the quality of our efforts would be lost. It is specialising in Fire and Safety in your home and workplace. Learn more about how you can protect others.
ATM ID RFQ-0962A Agency: Defence Materiel Organisation - Electronic Systems Division Category 23210000 - Electronic manufacturing machinery and equipment and accessories Close Date & Time: 12-Jun-2013 12:00 pm (ACT...