Home
Tags
Image searching

We focus on the B2B buying journey by addressing digital, data, content, communications, technology, lead generation/nurturing to create more leads and better quality leads.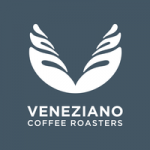 Buy coffee beans online with Veneziano Coffee Roasters. https://venezianocoffee.com.au/

C&A Surveyors NSW Pty Limited is a professional Land Surveying firm from Sydney offering specialist quality expert advice on a range of surveying services. We pride ourself on timely, efficient and high-quality service and advice within the Land Surveying industry. Browse our website and enquire today!
Festive season 2015 has been arrived! Find best deals on henna / bridal henna, makeup, drapping and rangoli needs form Melbourne Henna.Melbourne Henna offers...