Home
Tags
Joest Recycling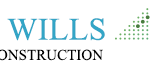 Melbourne based since 1984, G & D Wills Design and Construction has established itself as a known name when it comes to building commercial buildings and commercial building maintenance projects. With their expertise in the field, G & D Wills Design and Construction will guide you through right from concept to completion stage. G & D Wills Design and Construction provides services such as commercial building construction, industrial flooring, commercial property maintenance, commercial roofing, and commercial trades.
Melbourne based for over 15 years, Melbourne Construction Solutions is a known name when it comes to carpentry solutions for decking & Pergolas, Security, Cafe Blinds and Automation for your property. What makes Melbourne Construction Solutions special is their extensive knowledge about the need of Australian homes which enables them to complete your project on time and in budget. Melbourne Construction Solutions provides services for decking, pergolas, verandahs, carports, home renovation, home extension, new builds, kitchen renovation, bathroom renovation, structural wall removal, and fencing and privacy screens.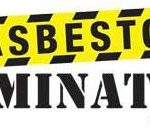 With over 10 years of proven experience in the Queensland construction and asbestos removal industry, our dedicated and professional team offers customers fully-integrated removal of asbestos and related services in and around the North Queensland, Brisbane, Sunshine Coast & Gold Coast regions.
Melbourne's highest quality Photo Booth, our Booth fits 15 people at once! Prints photos on the spot, includes Guest Book and Props package. ET...