Home
Tags
Microfluidic device
Multi award winning real estate agents, ranked amongst the top property agencies in the Redcliffe area.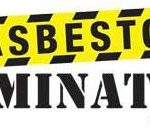 With over 10 years of proven experience in the Queensland construction and asbestos removal industry, our dedicated and professional team offers customers fully-integrated removal of asbestos and related services in and around the North Queensland, Brisbane, Sunshine Coast & Gold Coast regions.
Insil is the leading digital advertising agency in Sydney that specialises in providing innovative marketing plan as per the business requirement. Our digital marketing professionals have years of experience and skill to take yours to the top position. For additional information, please feel free to visit our online website today.
ATM ID RFQ-0962A Agency: Defence Materiel Organisation - Electronic Systems Division Category 23210000 - Electronic manufacturing machinery and equipment and accessories Close Date & Time: 12-Jun-2013 12:00 pm (ACT...