Home
Tags
Natural beauty products
Tag: natural beauty products

C&A Surveyors NSW Pty Limited is a professional Land Surveying firm from Sydney offering specialist quality expert advice on a range of surveying services. We pride ourself on timely, efficient and high-quality service and advice within the Land Surveying industry. Browse our website and enquire today!
Established in 2001, Master Cleaners has grown to become one of Melbourne and Sydney's most reputable cleaning organisations. At Master Cleaners, our job goes beyond cleaning: we help promote hygiene and health within all kinds of builds and businesses including offices, hospitals, schools, and homes.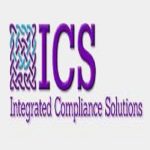 Integrated Compliance Solutions (ICS) has been providing support and supplying end to end compliance solution since 2007 to all over Australia.
Airservices Australia is seeking a supplier to manufacture and supply uniforms through a preferred supplier arrangement, including: • supply of uniforms for ARFF (750 fire...